Bösendorfer Lounge
07/06/2022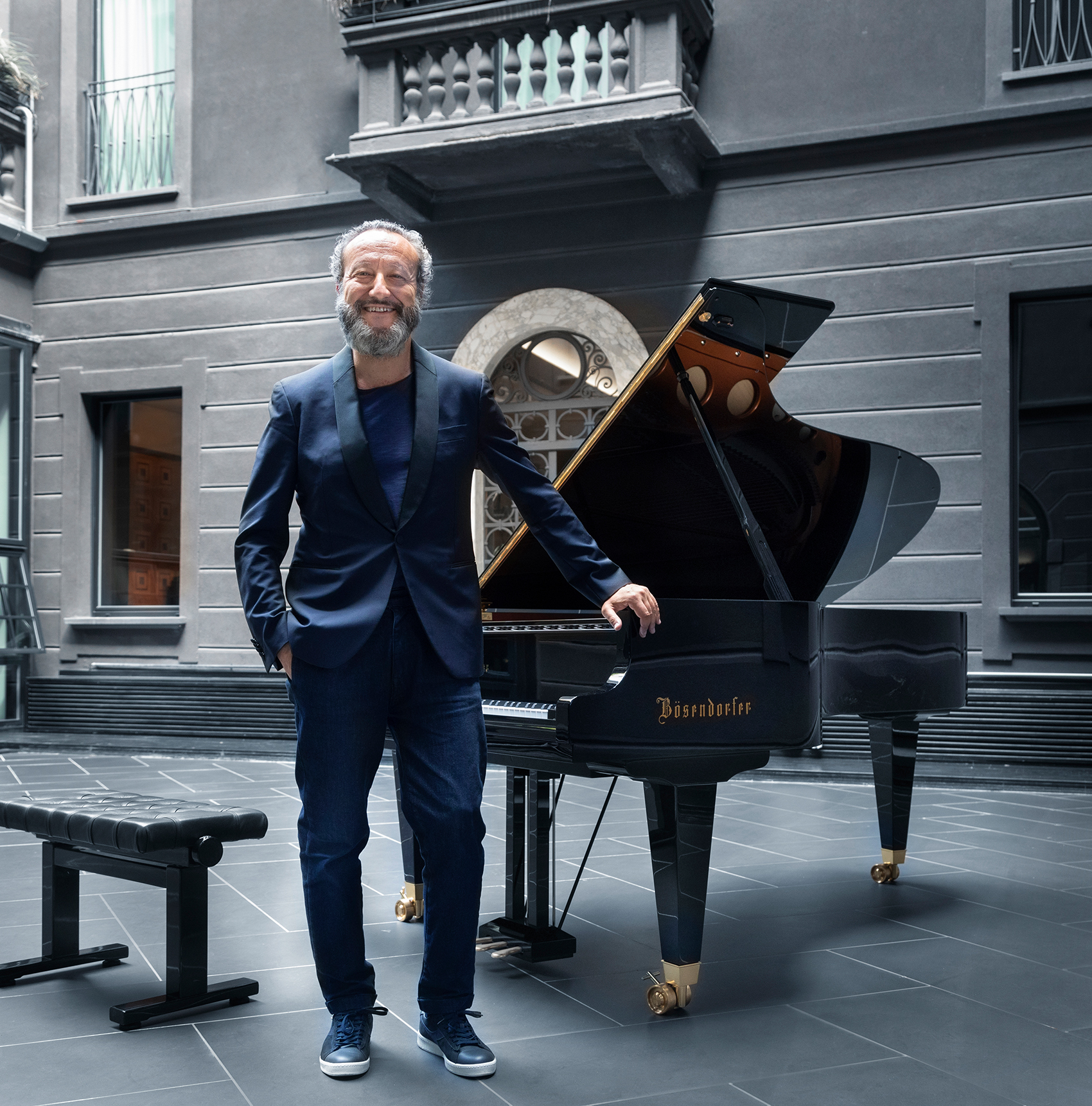 Close encounters on the piano.
Review curated by Cesare Picco.
The third edition of Bösendorfer Lounge will take place in the context of the water court of Senato Hotel Milano.

An immersion in music and beauty, accompanied by the composer and pianist Cesare Picco, who will offer a close dialogue between the public and artists, in an intimate and informal context.

In an outdoor lounge created for the occasion, around a shining Bösendorfer 280 Vienna Concert, Cesare Picco presents, talks and interacts with internationally renowned guests and pianists ... While tasting a refined selection of Franciacorta sprakling wines.

"For us pianists, the piano is a real living being. And as such it has body, mind and soul.
Four special keyboard artists will share their sounds and stories in an intimate and poetic experience.
These appointments represent a journey into the beating heart of the piano,
instrument whose sound enchants audiences all over the world even more and more."

Cesare Picco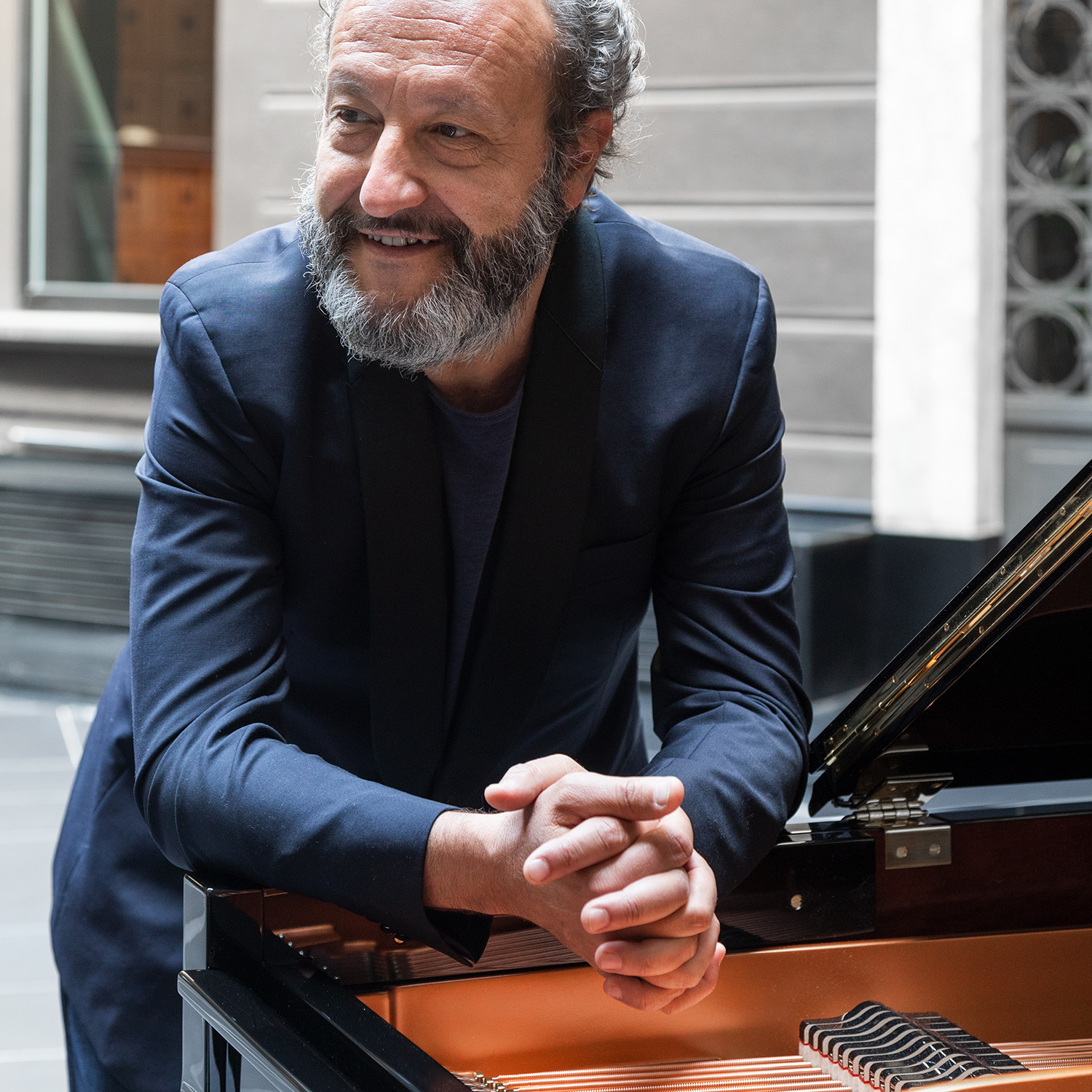 Il compositore e pianista Cesare Picco nella corte di Senato Hotel Milano
CESARE PICCO
Pianist improviser and composer at ease among electronic beats as among the sounds of a baroque orchestra, he has always been a transversal experimenter in every musical field. Composer for soloists and orchestras (Moscow State Symphony Orchestra, Berlin Chambers Soloists, I Virtuosi Italiani), special projects related to the world of art (Whitney Museum in New York, Hara Museum of Contemporary Art in Tokyo, Hangar Bicocca in Milan), from 1986 brings his music to the most important festivals and theaters in the world. In 2009 he created "BLIND DATE- Concert in the Dark", a unique concert in the world in which the artist and the public are immersed in absolute darkness.
In 2019 he published the novel "Sebastian" (Rizzoli) dedicated to the life of J.S. Bach.
He is Official Yamaha Artist and Decca Artist.
June, 14 2022
GILE BAE
The mind of the piano
Gile Bae, born in 1994 in Rotterdam, made her debut in South Korea at the age of five as a soloist. At the age of six he enrolled at the Conservatory and since 2000 he has won several prestigious international prizes.
She played for the Dutch Royal Family and in 2013 for the Nobel Peace Prize winner Aung San Suu Kyi. In May 2017 she recorded for the first time the Goldberg Variations by J.S. Bach, then re-recorded in 2019. In 2019 he completed his postgraduate studies at the Imola Academy with the founder Maestro Franco Scala. At the invitation of Sir András Schiff he participated in the "Building Bridges" project, in the 2020/2021 season in various European theaters including De Singel in Antwerp Beethoven Haus in Bonn and Konzerthaus in Berlin.
She's currently recording the integral of Bach's piano concertos with the Archi di Santa Cecilia.
Since 2018 Gile Bae is a "Bösendorfer Artist".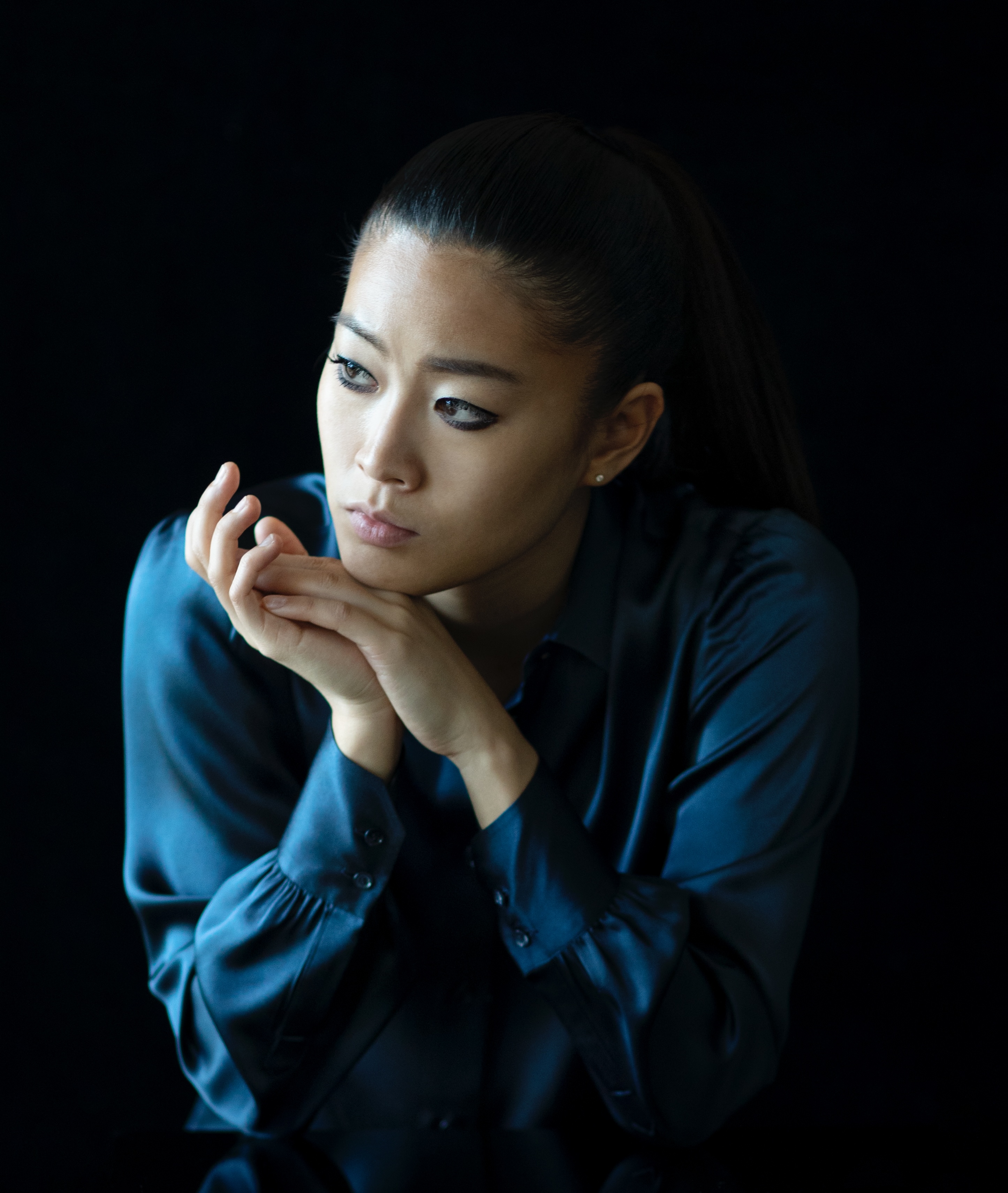 La pianista Gile Bae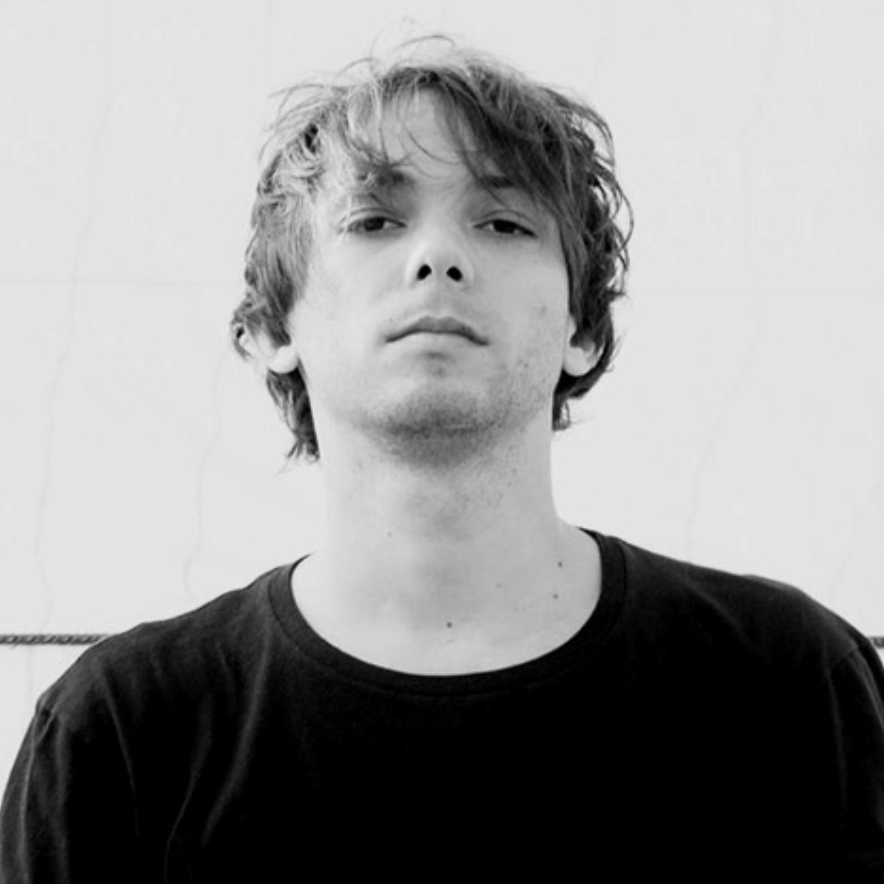 Il pianista Vitor Araujo
June, 21 2022

ANDREA MANZONI VITOR ARAÚJO
The body of the piano
Vitor Araújo (1989) was born in Recife and began studying music at the age of 9, choosing the piano as his instrument. In 2000 he participated in his first competition in Sao Paulo, where he won his first prize as an instrumentalist.
He won multiple piano competitions in the following years, and in 2005 he was awarded the prize for best pianist, best Brazilian music interpreter and best player of the entire competition in a major national competition hosted by his own city. From that moment he began to present his first solo concerts. Parallel to the classical repertoire, Vitor begins to explore the universe of contemporary art, jazz, electronic, alternative and experimental music. He performed side by side with Brazilian music giants, such as Egberto Gismonti, Naná Vasconcelos, Yamandú Costa.
In 2011 he made his international debut at the Vienna Wiener.
His latest album released in 2021 is "Lagrimas No Mar" played in collaboration with singer Arnaldo Antunes.
June 2 2022
ANDREA MANZONI AND VITOR ARAÚJO
The body of the piano
Andrea Manzoni is a pianist, composer and producer who represents a new generation of musicians able to create innovative forms of expression crossing the border between improvisation, folk music, electronics, rock, film music all in a perfect "crossover" balance.
He has performed on prestigious stages all over the world including Carnegie Hall in NYC, Saint Martin in the Fields (London), Auditorium Parco della Musica (Rome), Arts Center (Hong Kong), Acropolium (Carthage), Theater Municipal (Tunis), Blue Note (Milan) and in many festivals such as ISEA2016 (Hong Kong), e-Luminate Festival - Cambridge (UK), Heineken Jammin' Festival, and numerous European televisions and radios (RSI, France 2, France Inter, Europe 1).
Since 2016 he has been collaborating with Yamaha Italia. Manzoni has played with Aldo Romano, Jan Bang, Lawrence D. Buch Morris, Rosy Anoush Svazlian, Marcel Zaes, Irene Grandi, Michele Bravi.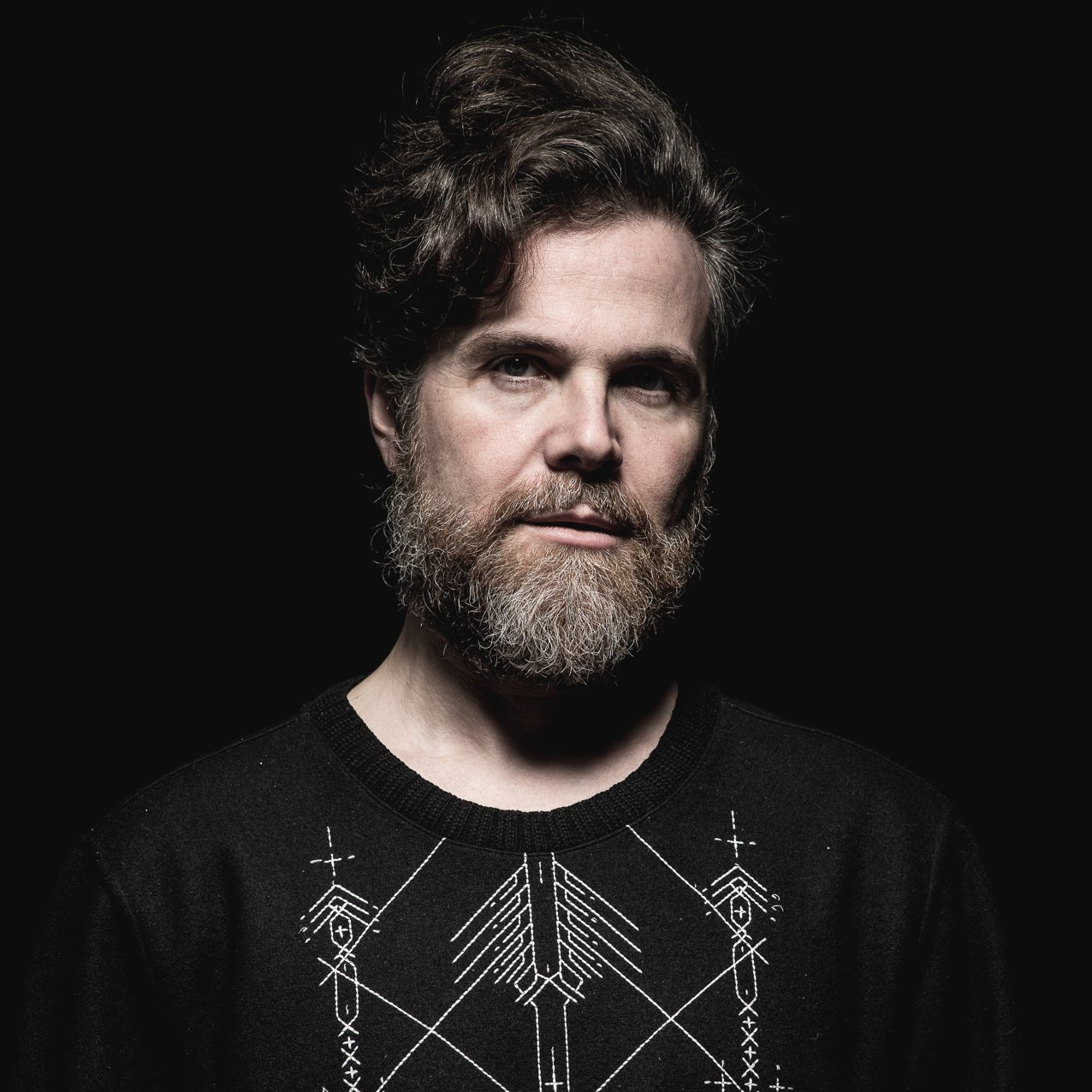 Il pianista Andrea Manzoni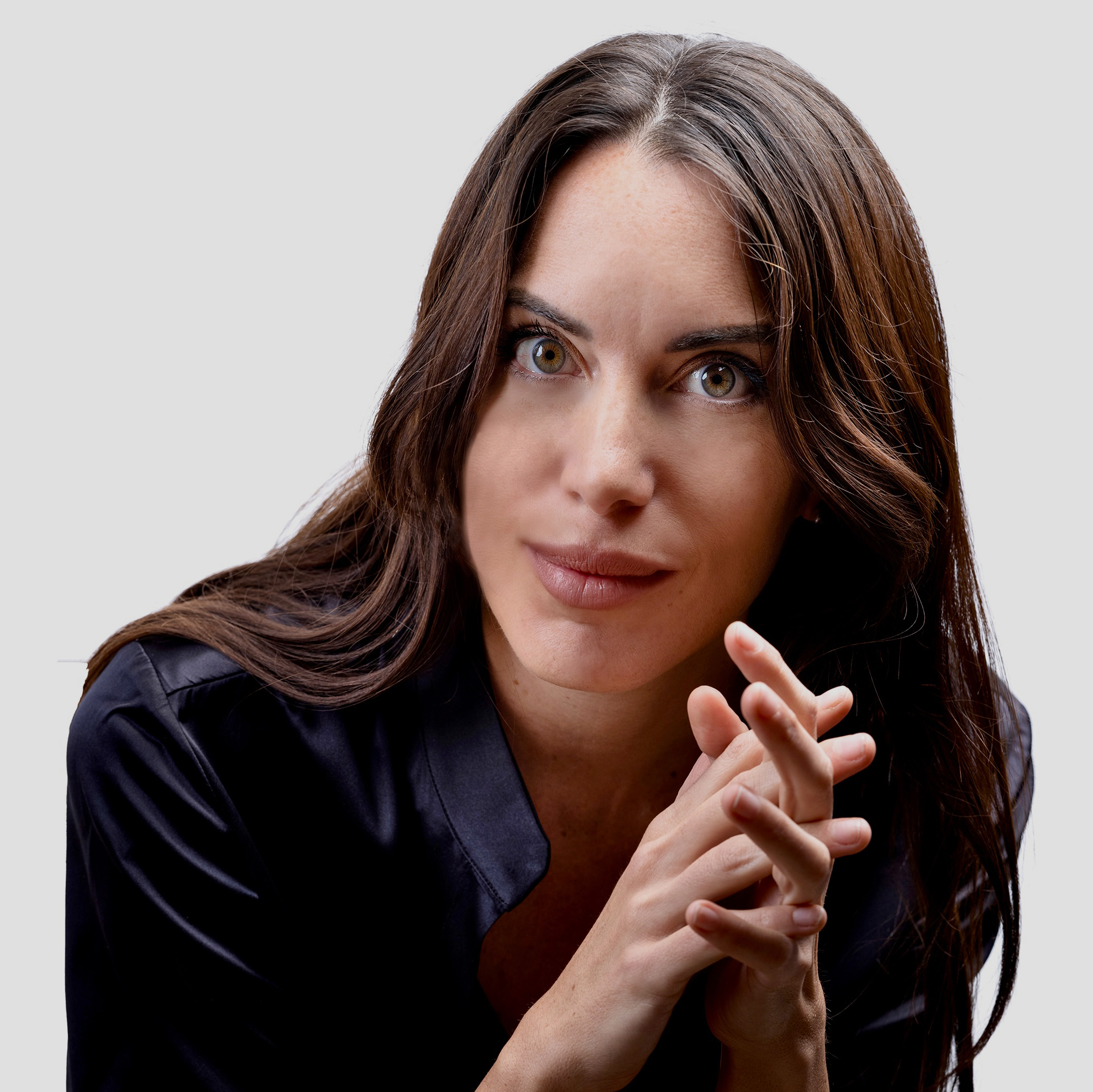 La pianista Gloria Campaner
June, 28 2022
GLORIA CAMPANER
The soul of the piano

The Venetian pianist Gloria Campaner regularly performs concerts in the main Festivals and Seasons in Europe, America, Asia and Africa.
Passionate chamber musician, she has collaborated, among others with Sergey Krylov, Johannes Moser, Angela Hewitt, Igudesman & Joo, the Quartet of Cremona, the soloists of the Filarmonica della Scala, the Royal Concertgebouw, the Berliner and jazz musicians such as Franco D'Andrea, Stefano Bollani , Leszek Mozdzer and Boosta.
She's often the protagonist of original projects that combine music with contemporary dance, jazz, theater, visual arts, poetry, electronics with cutting-edge techniques such as the realtime graphic system.
She participated in dissemination projects including the lecture show "Ludwig van Beethoven: 5 things to know about his music" with Alessandro Baricco at the Verona Arena, then replicated in streaming for all schools in Italy.
In 2021 her latest album dedicated to Chopin's Preludes (Warner) was released and a last disc for Sony Music containing Beethoven's Fifth Concerto 'Emperor' is forthcoming.
She's the creator of the C # SeeSharp project - the gym of emotions, an innovative masterclass of musical creativity for young musicians in Italy and abroad.
In 2014 she received a Fellowship from the prestigious Borletti Buitoni Trust of London.