Do You Speak Design?
27/01/2023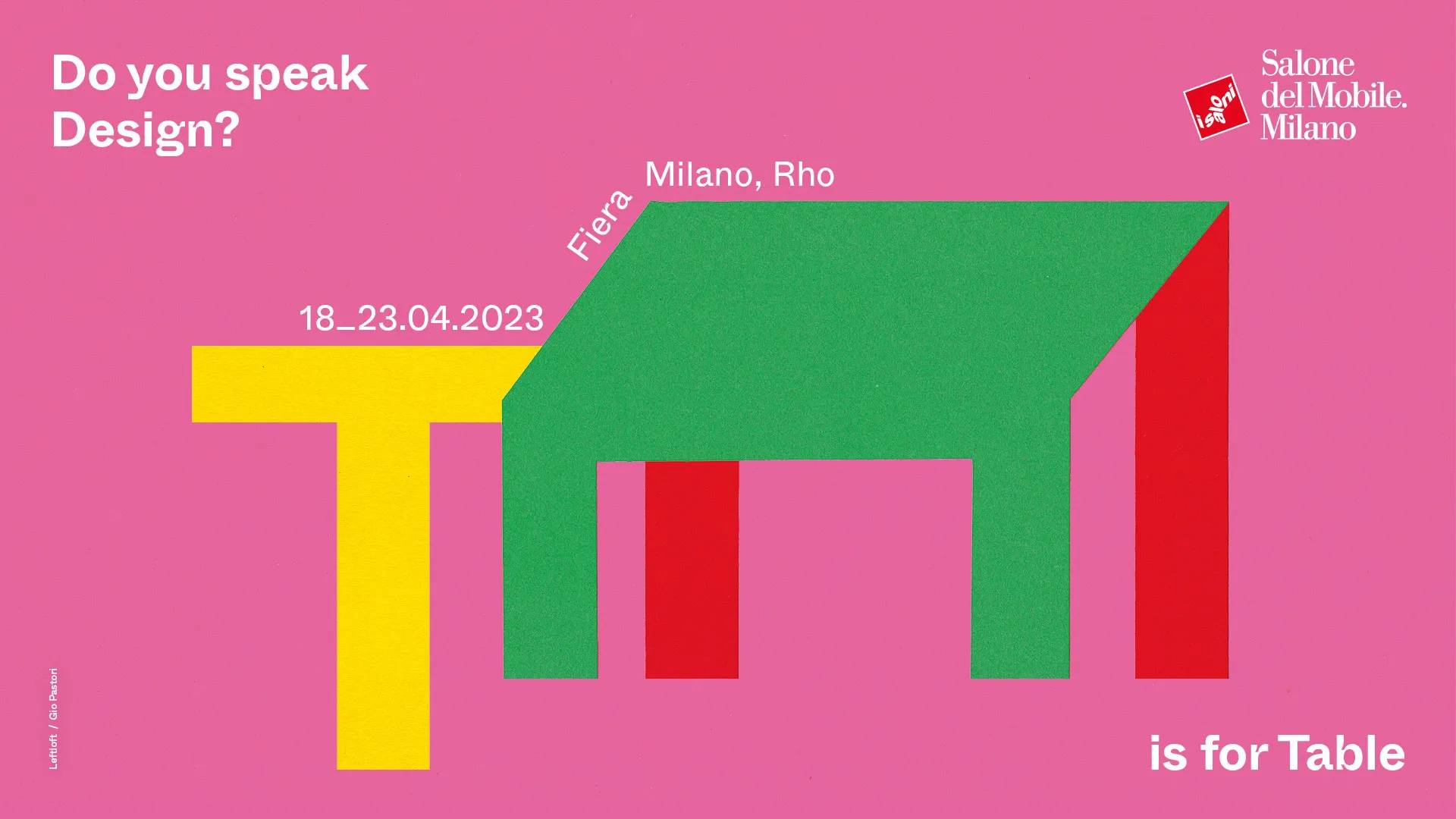 Do you speak design?
SALONE 2023 CAMPAIGN

The brand new Salone del Mobile communication campaign is colourful, geometric and ultra-pop.

Milan entrusts Leftloft, the Milanese communication design studio, and Gio Pastori, a popular illustrator and collagist on the Milanese millennial art scene, with the images of the communication campaign for the 2023 edition. The young artist puts a concept into shape and color processed by Leftloft. Together, they were given the task of condensing the identities, themes and protagonists of the Event as well as its evolution into a distinctive and original visual story: a difficult exercise as it required reflection and a balance between different conceptual levels − contemporary and future, innovation and continuity.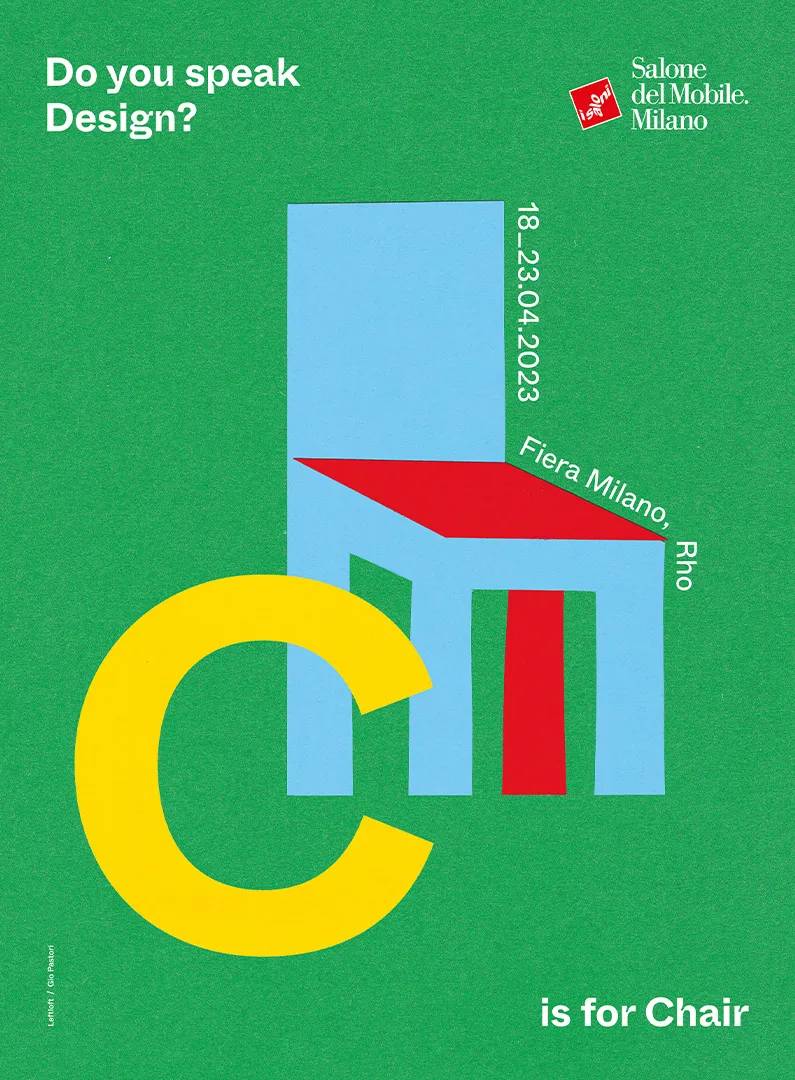 Salone del Mobile 2023
Thus was born the idea of ​​a new primer on design: archetypes and icons tell the protagonists of the Salone, the objects around which the Milanese design system has developed. A Munari alphabet: unexpected, never boring, simple in its originality, made up of absolute forms − linked to the concept of simplification and synthesis – and animated by the use of pure and intense light and nuances. There are twenty-six, one for each letter of the alphabet accompanied by an object or a piece of furniture, the colorful Posters of the communication campaign of the Salone del Mobile.
SALONE DEL MOBILE 2023
18_23.04.2023 MILANO