Luxury craftman Stefano Raffa
03/06/2022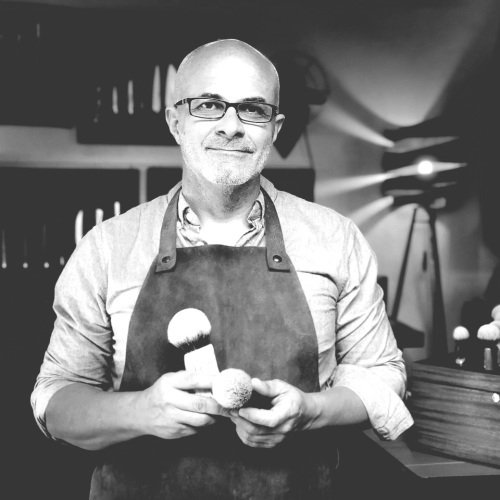 Stefano Raffa is a craftsman without labels, without borders.

Raffa makes luxury objects: shaving brushes, razors, knife blocks, boxes, furnishing accessories...
We are proud to have a few of them for sale at our Corner Shop.

A pure Milanese, Raffa opens the doors of Fornace Curti - a world apart, where he lives and works - for a special visit.
The Fornace Curti in addition to being a leader in Lombard terracotta is also a place to relax and rediscover a corner of old Milan, just a few minutes away from the city center.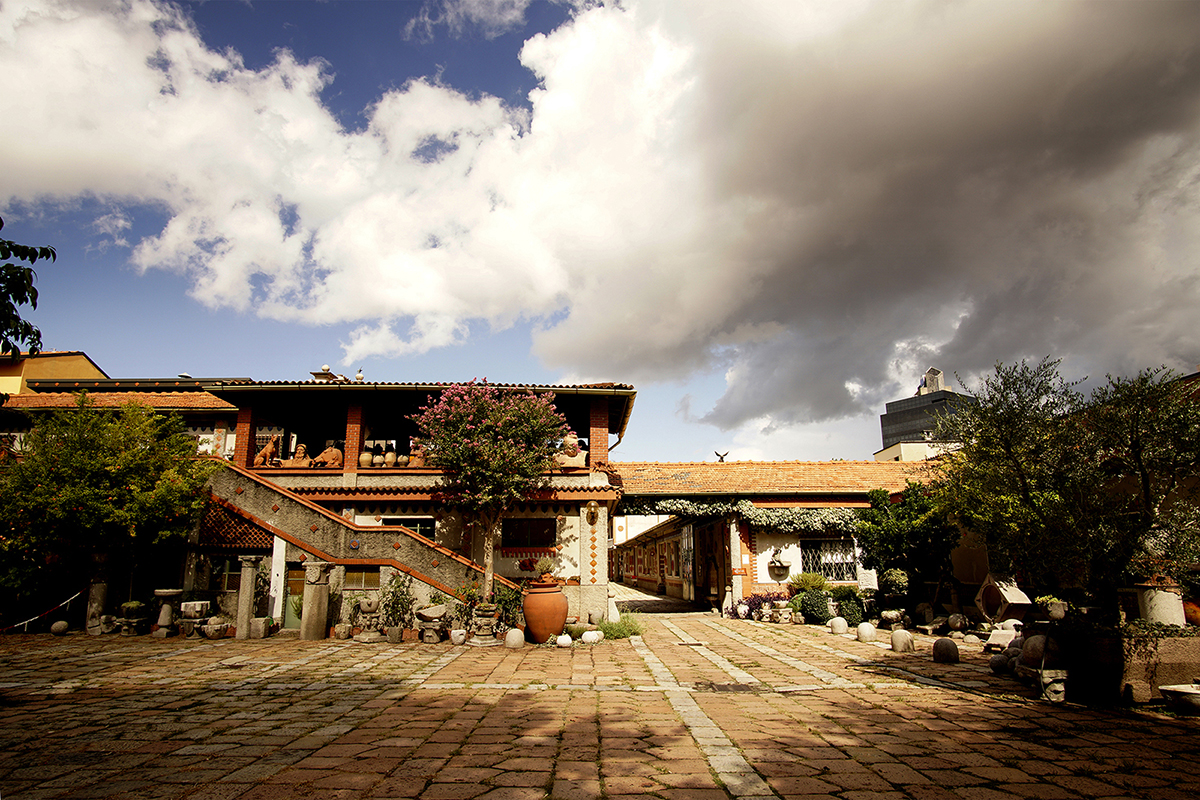 You produce completely handmade creations. How did you develop this passion and this craft?

It all started naturally. I have a background as a photographer. I have been in that business for 25 years but I have always had the pleasure of working with various materials at the same time. Having a good dexterity, from an early age, it has always been like a natural instinct, but about 8 years ago, almost for fun, I started making objects on request.

I started with some barber products, such as shaving brushes and razors. Subsequently, given the growing interest, I decided to create a real brand. Little by little I introduced other items for the home and for the kitchen such as cutting boards and knife blocks, always characterized by the research for the materials.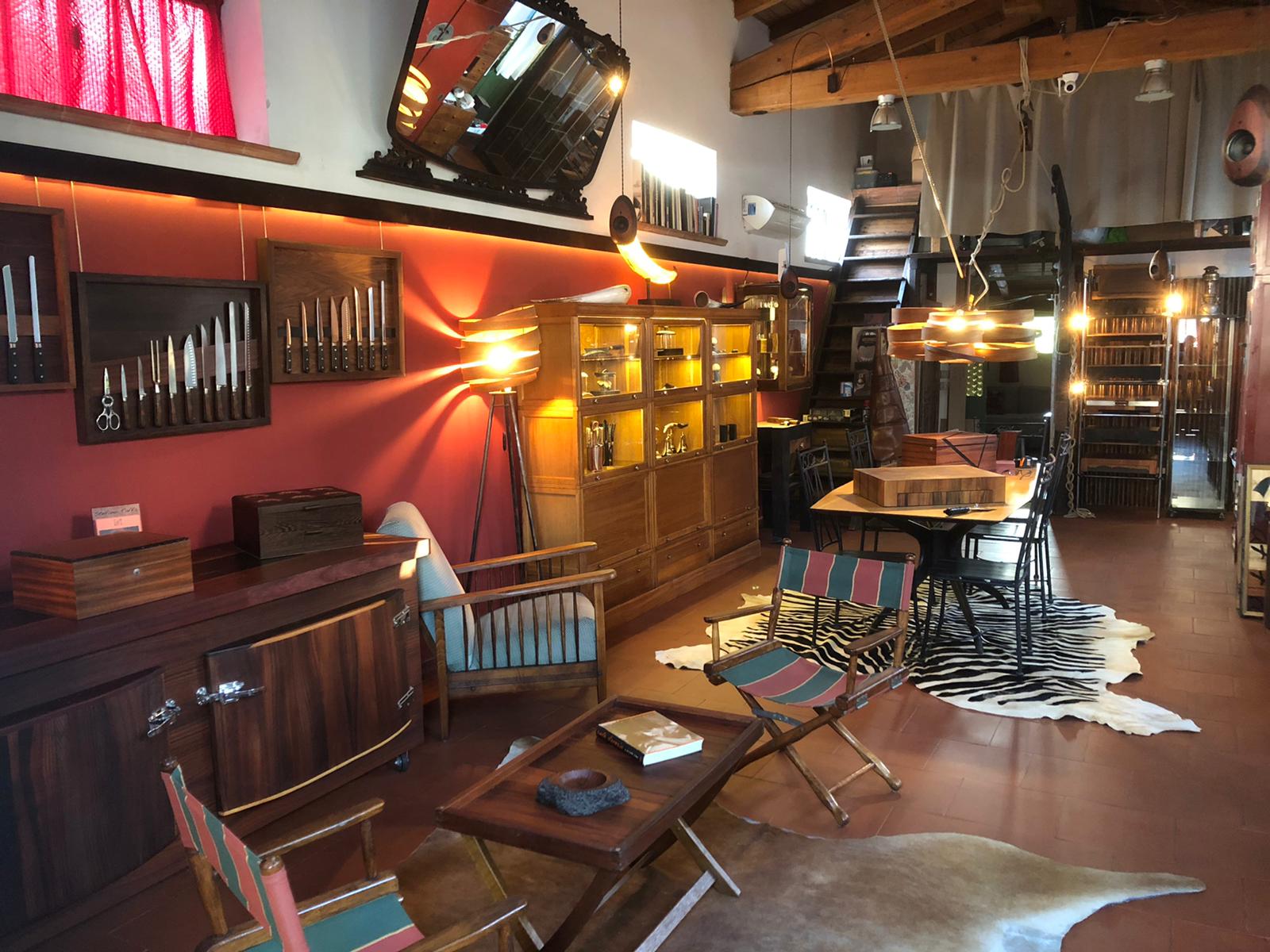 All'interno dello showroom di Stefano Raffa, al secondo piano di uno degli edifici del complesso delle Fornaci Curti.
Handcrafted products that become luxury products...
Exactly! Because we are talking about a mix between the choice of refined, exotic woods, various types of horn, which are precious materials, that become unique pieces through the choice of design and handwork.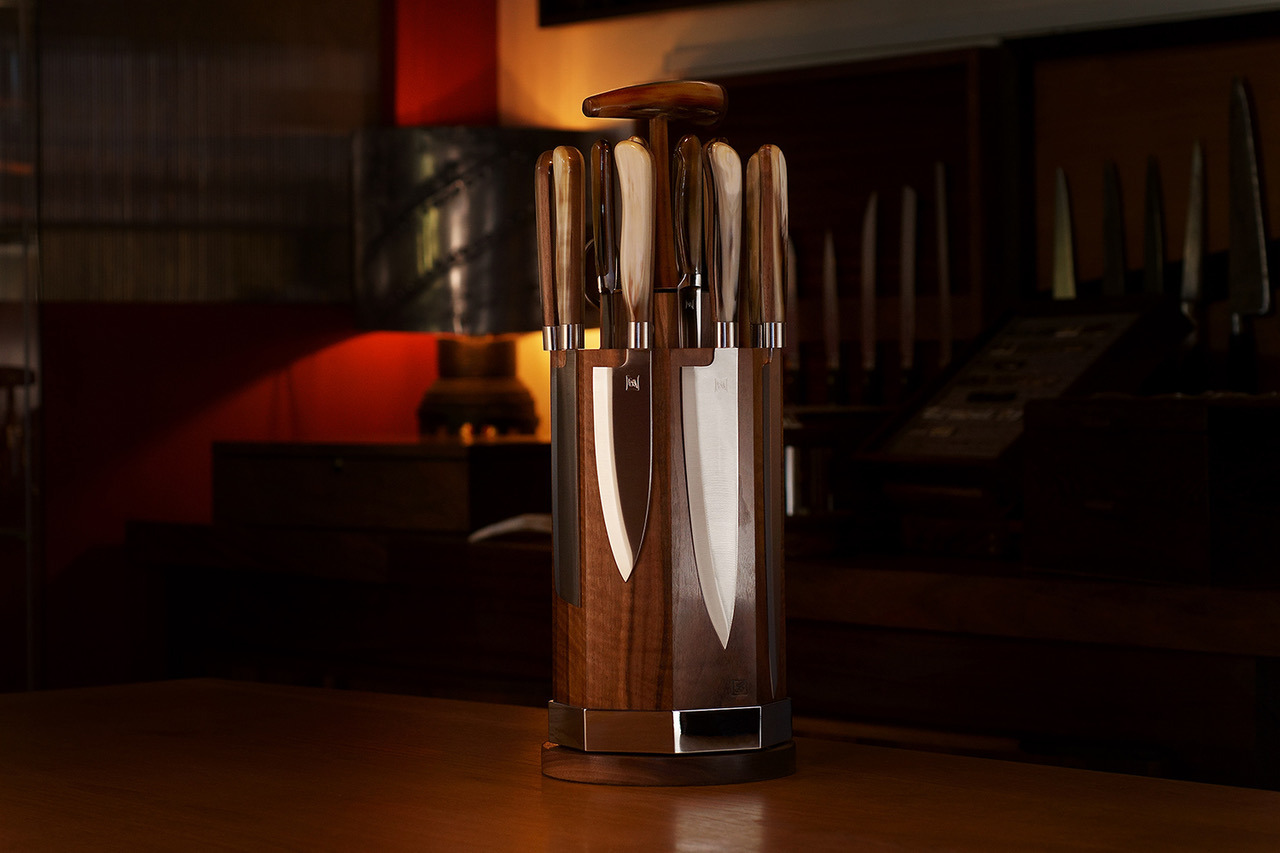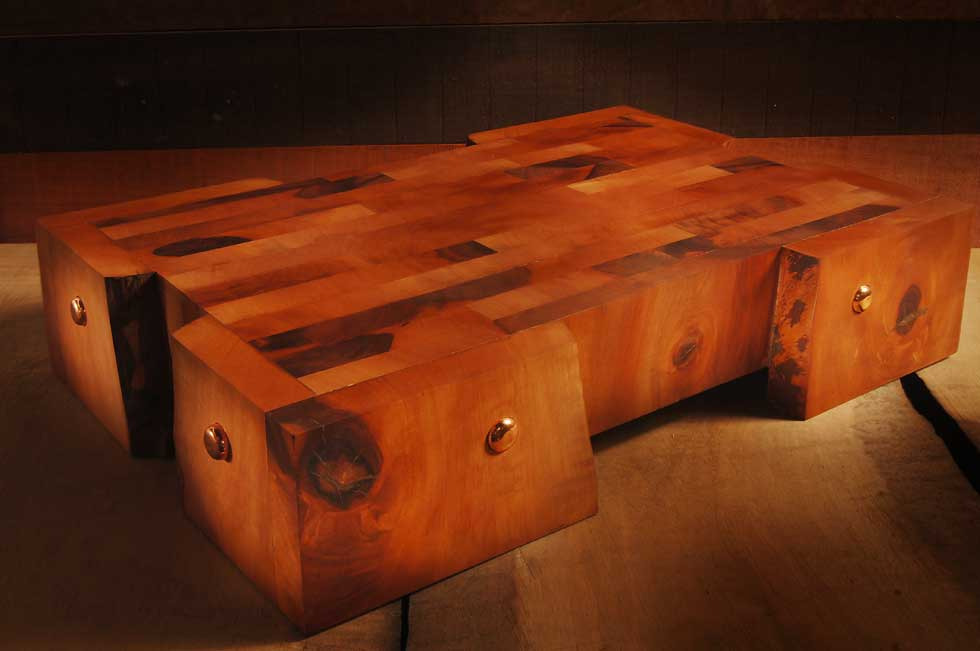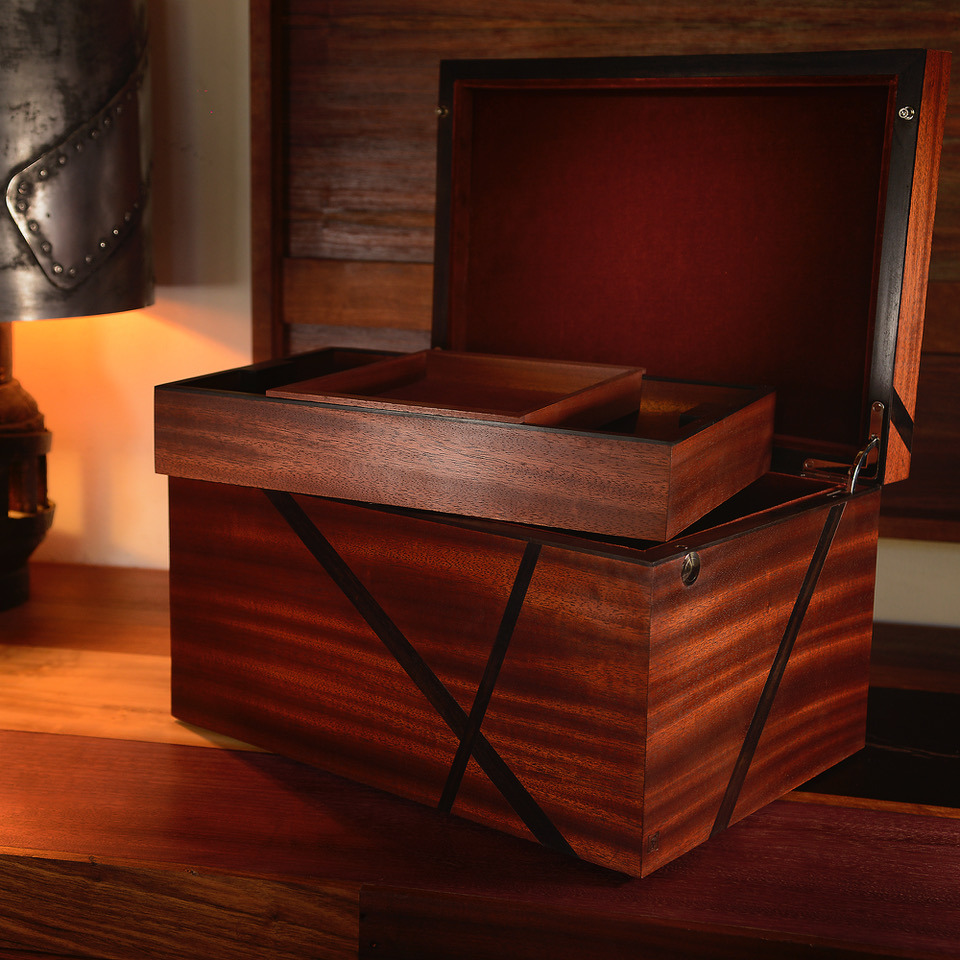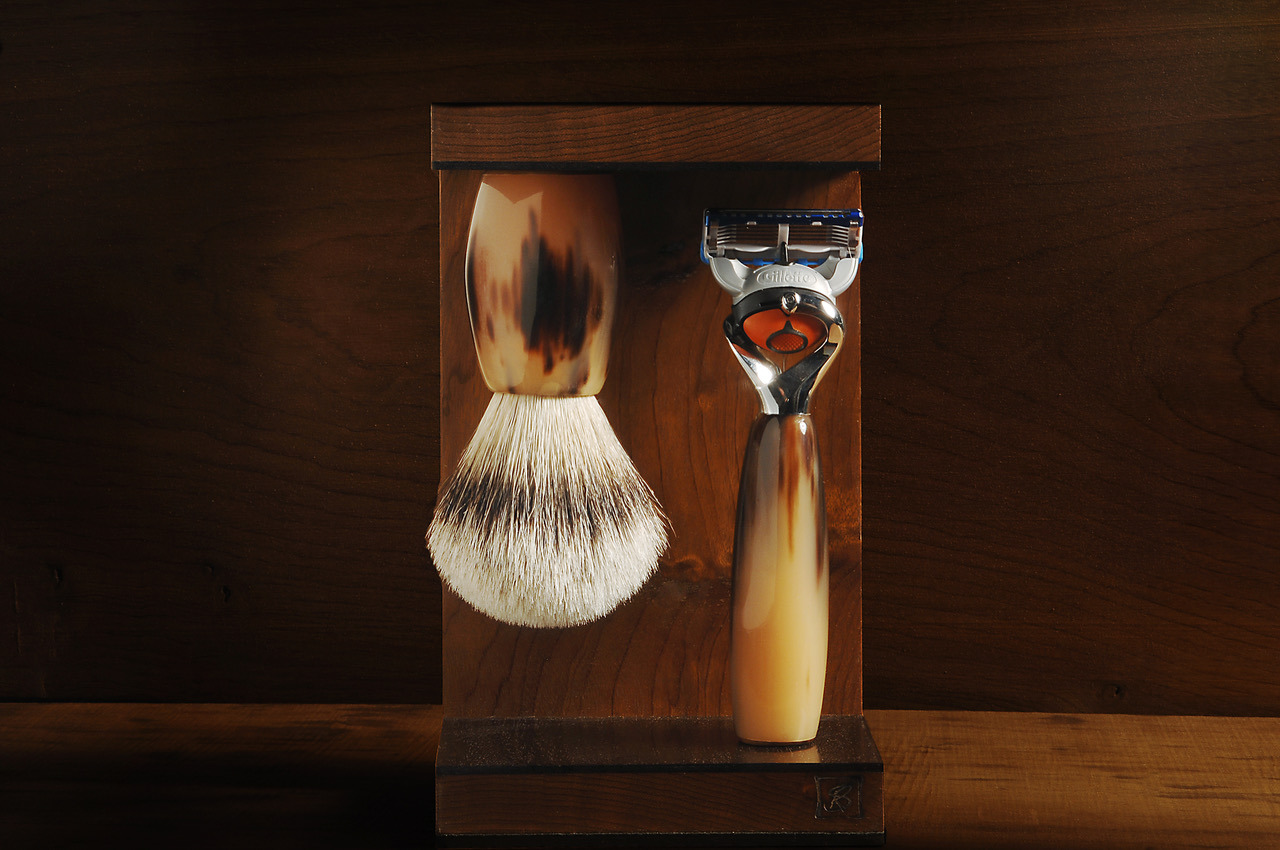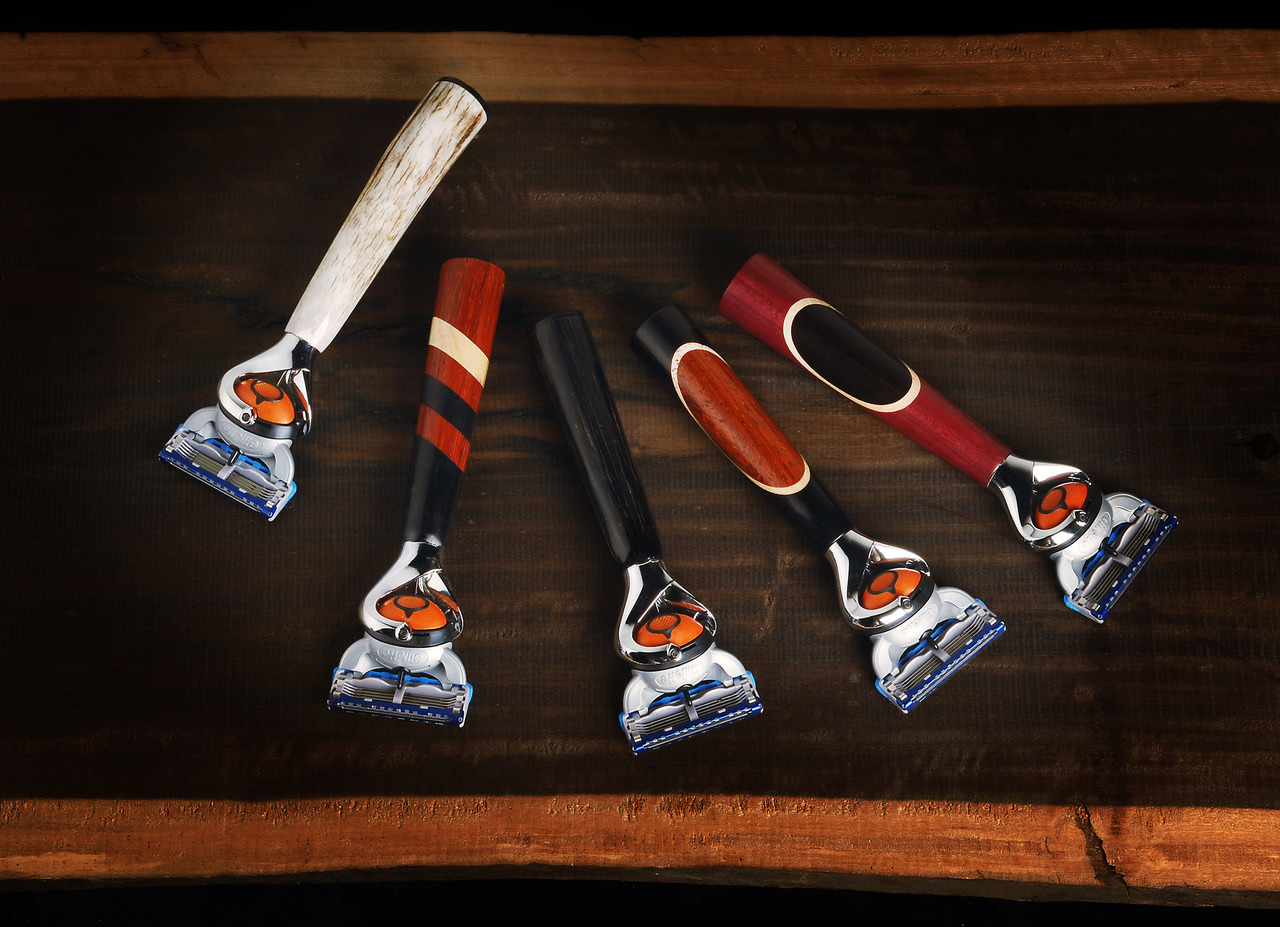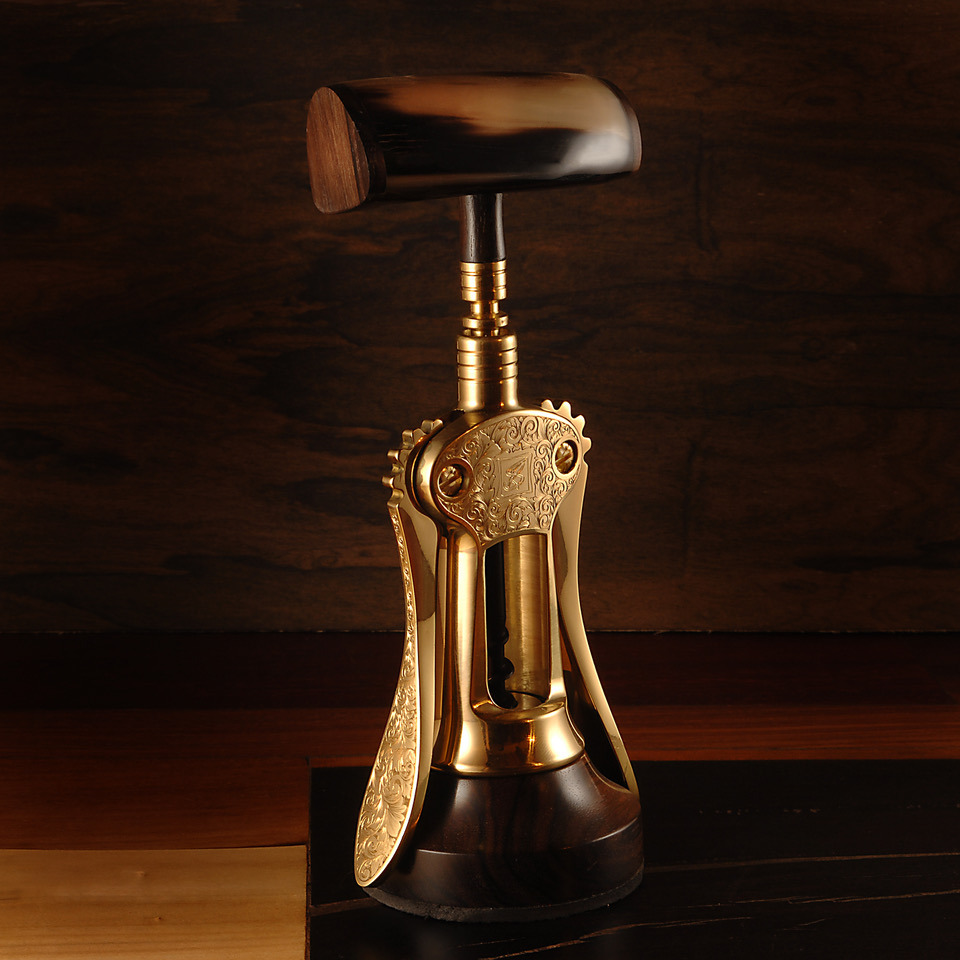 Also your atelier is extremely unique. It is located inside the Curti Furnace, a real city within a city. Could you open the doors of this space and take our readers on an virtual tour?

The Fornace Curti is a small village within the city of Milan, a place to be explored, where the Curti family has been producing cotto since 1400. Before, their headquarters were located near the Columns of San Lorenzo. Historically they are linked to the realization of projects for the Sforza family such as the Ospedale Maggiore or the Certosa di Pavia. Over time they moved to different localities until they landed at the current place that resembles a small village.

The Fornace has always been frequented by artists who bought clay, baked their sculptures and painted their majolica here. For this reason it has been natural over the centuries and with the arrival of the Industrial Revolution to evolve from a pure fabbrica to a more artistic orientation.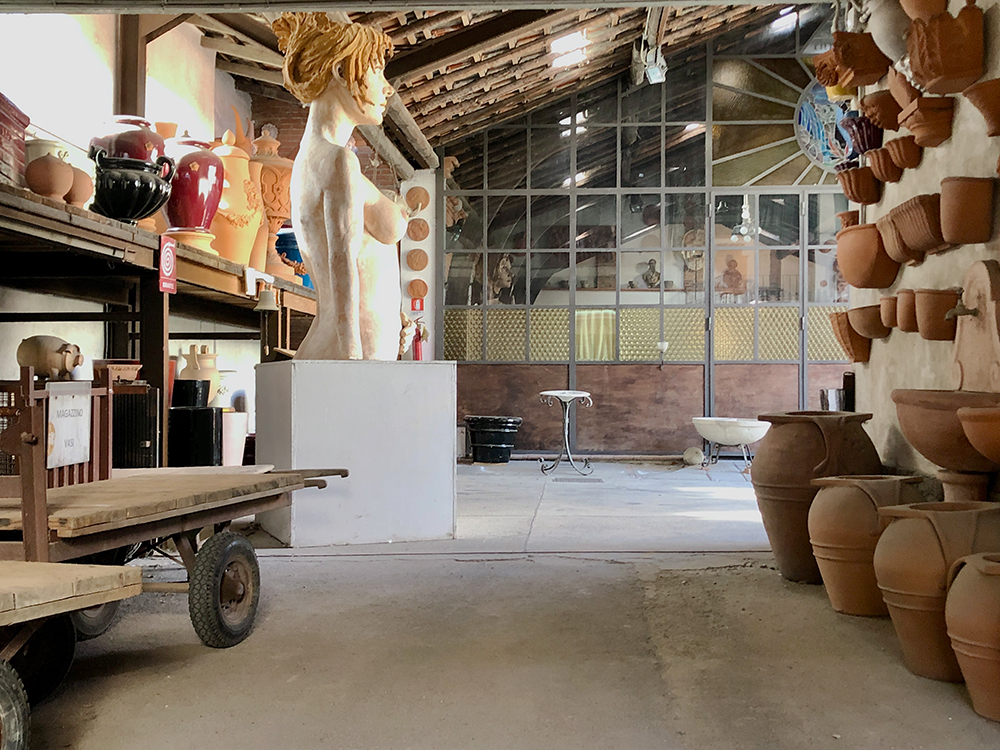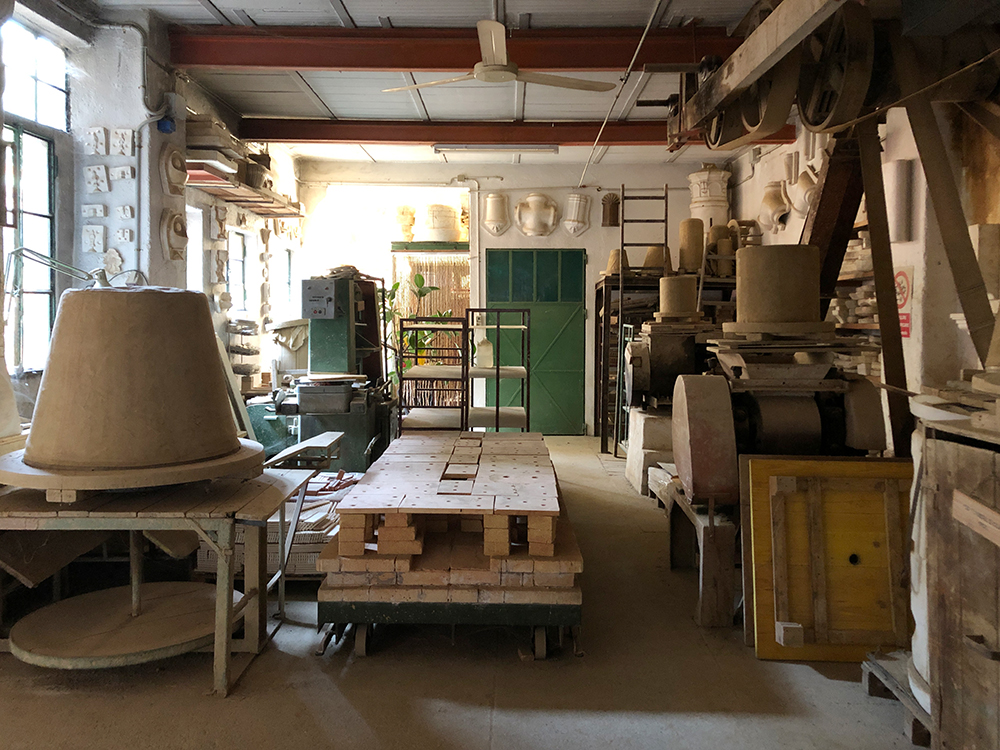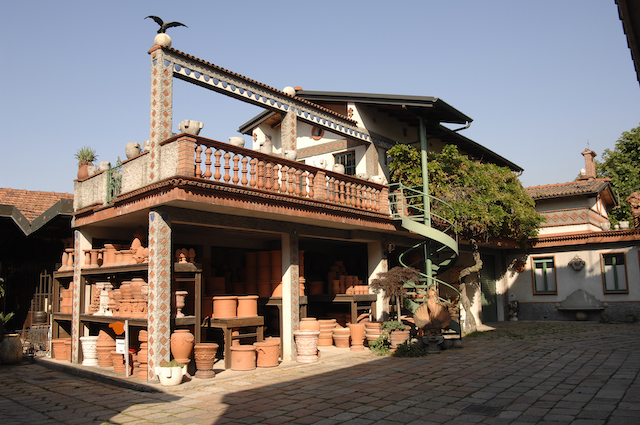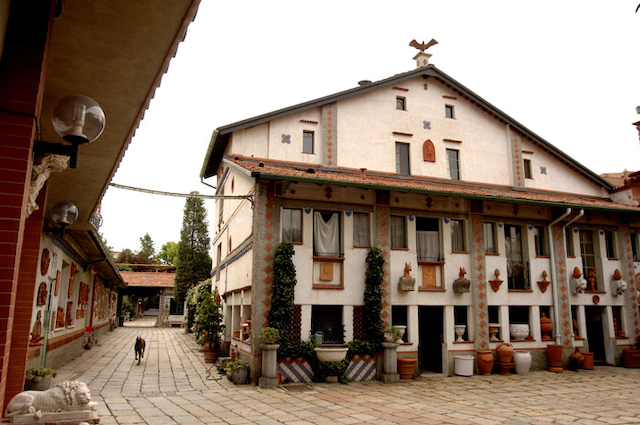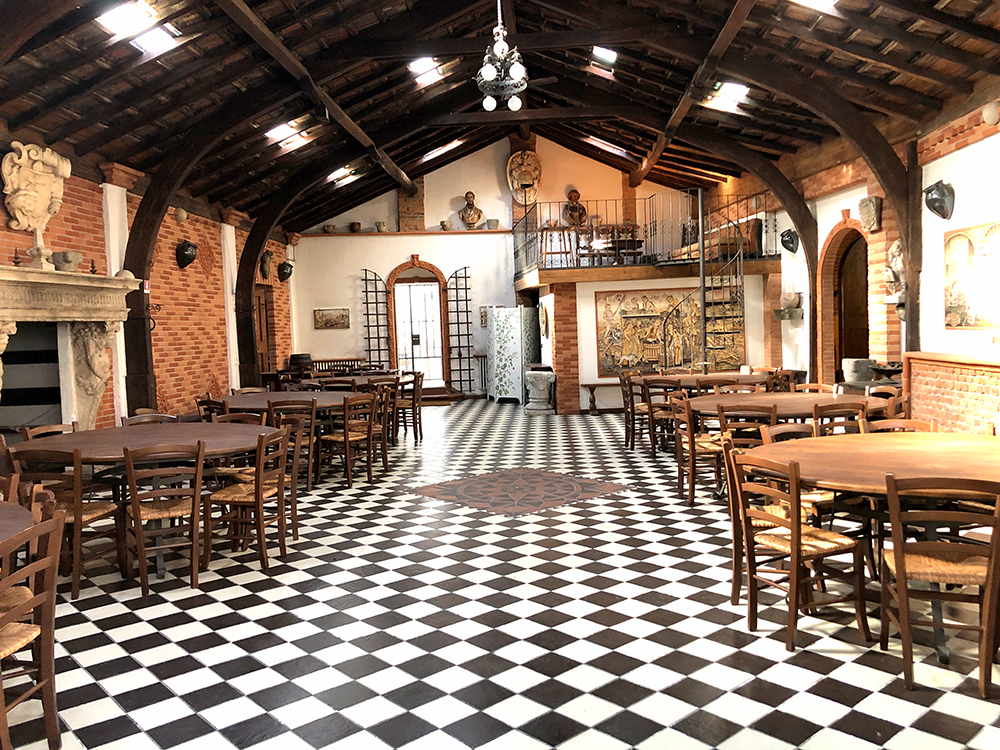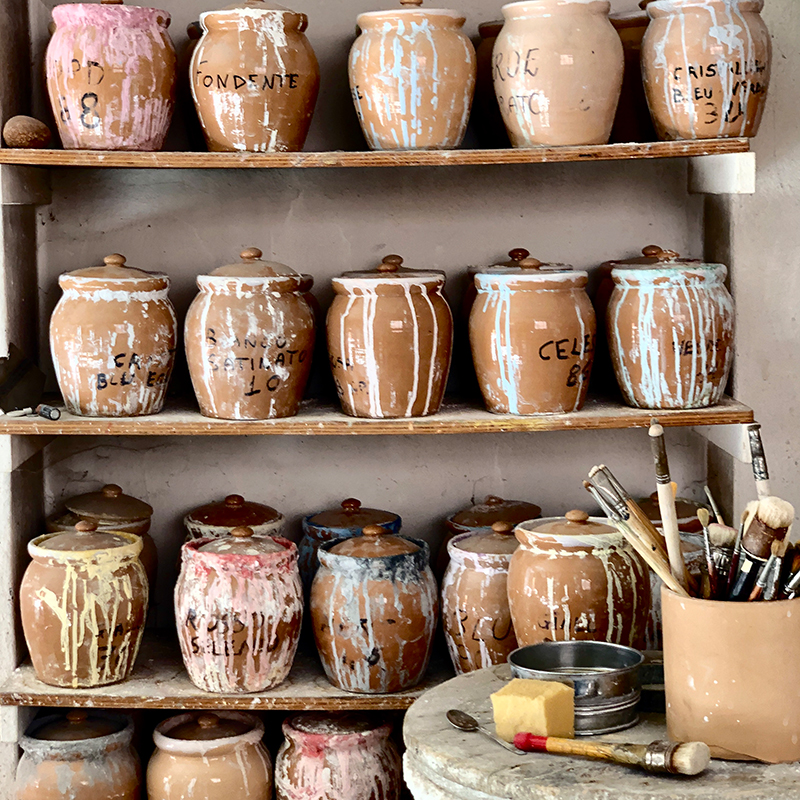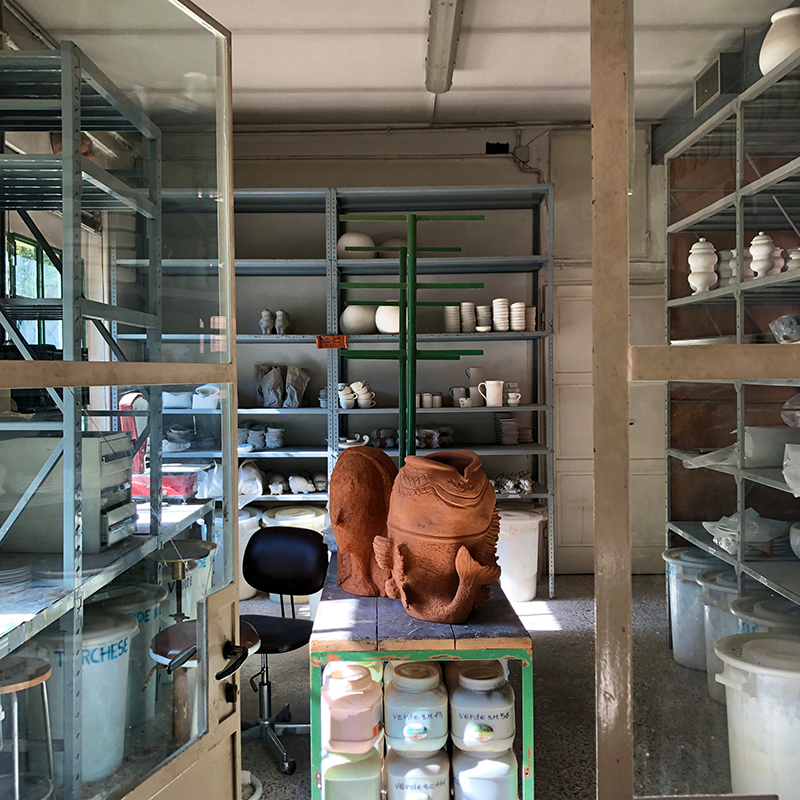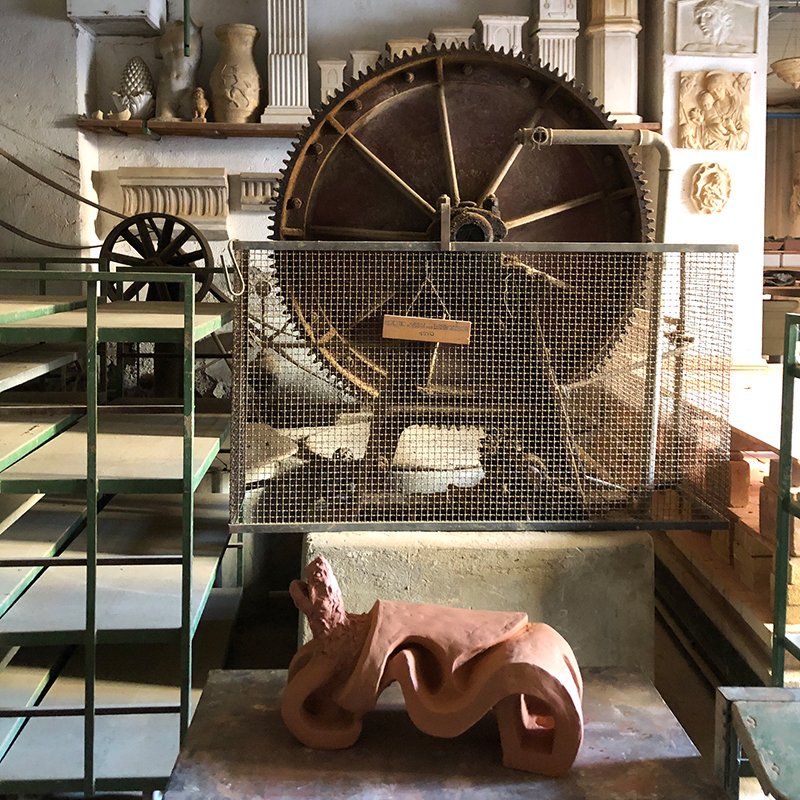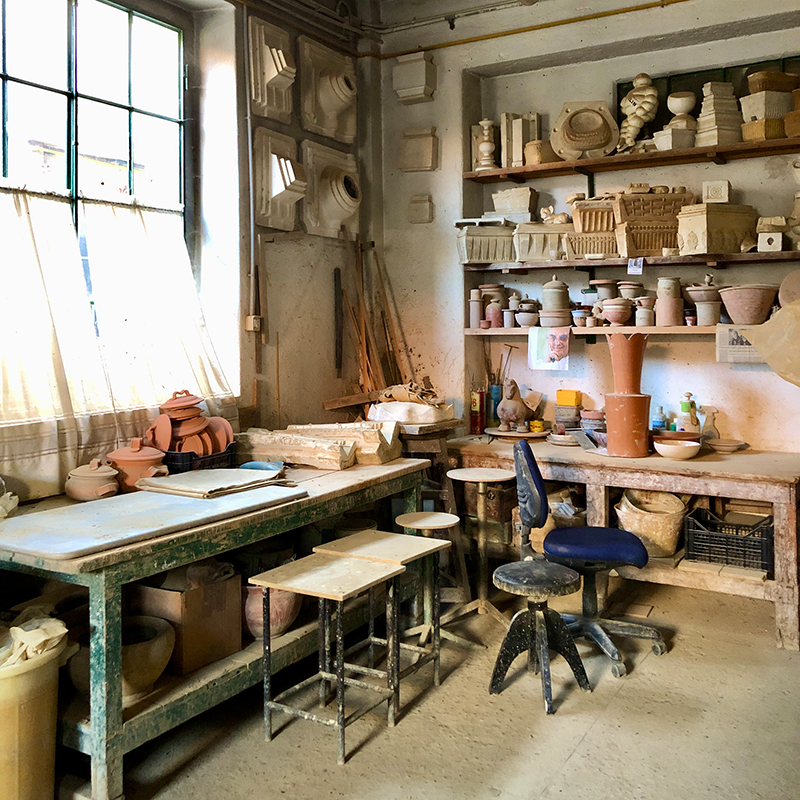 All of Curti's products are still made in the same way, with a historic production process. Sixteen years ago I first opened my Photo Sudio here. Since then I've been living in this space. I was born on the Navigli, and now I own both a showroom and a laboratory in the Curti Furnace.
It has been a special place with two peculiarities: the spaces on the ground floor are still used for the production of terracotta while on the first floor there are workshops entrusted to artists of various kinds: painters, stylists, sculptors. It is open to the public and can be visited.
Besides Fornace Curti, would you like to tell us about two places in Milan for new visitors of your city?
I am thinking about two different places: one defined by its artistic and cultural importance, and another one of leisure. Staying in the Duomo area, in fact, you can visit the church of Santa Maria at S.Satiro (located between the small and narrow streets of Milan that pay homage to ancient medieval shops, such as via Spadari, via Speronari, via Cappellari. Ed.) A place unknown to many but important for Bramante's perspective. And then relax with the view of Piazza del Duomo from the Rinascente terrace.

Stefano Raffa - Official Website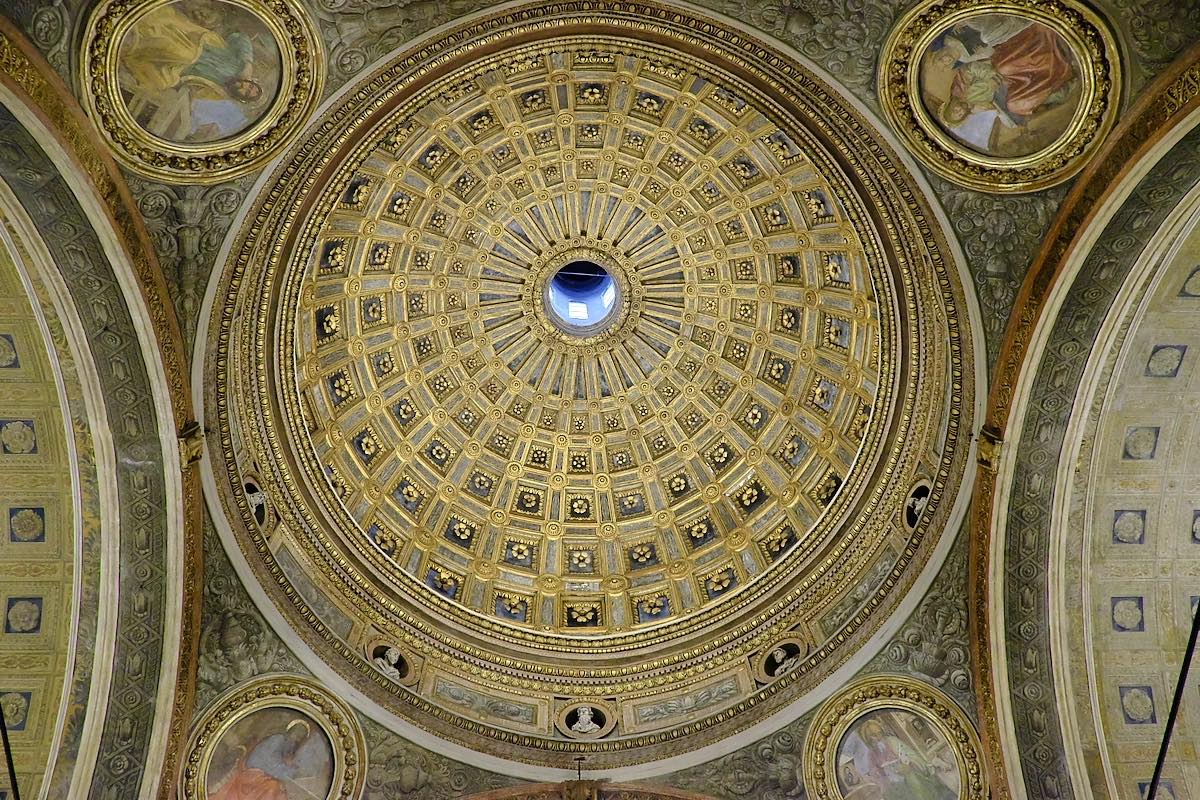 The interior of the Church of Santa Maria in San Satiro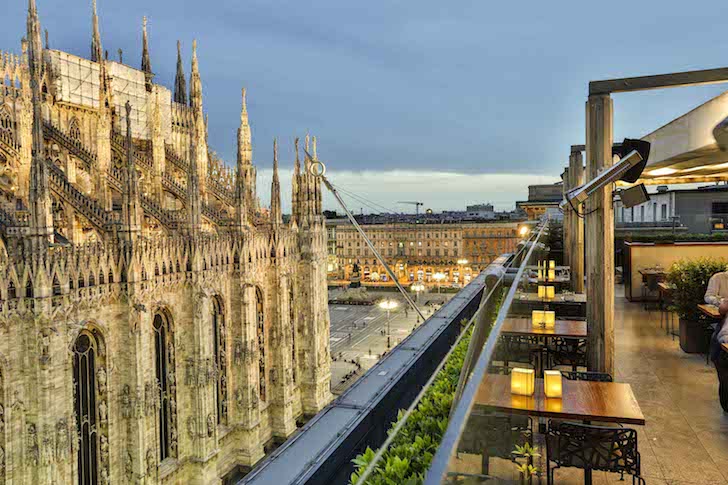 The Terrace overlooking Piazza del Duomo Milan