"Closer": Art at Fashion Week
17/09/2023
Aaron Nachtalier's installation "CLOSER" at Senato Hotel Milano inspires a different focusing angle,
during fashion week, this September 2023.

Using the trunks of trees that fell in Milan during the storm on 24 and 25 July, the Argentinian artist has created a surreal forest.
An immersive work of reconciliation, inviting to rediscover a balance with nature (especially during hectic Fashion Week).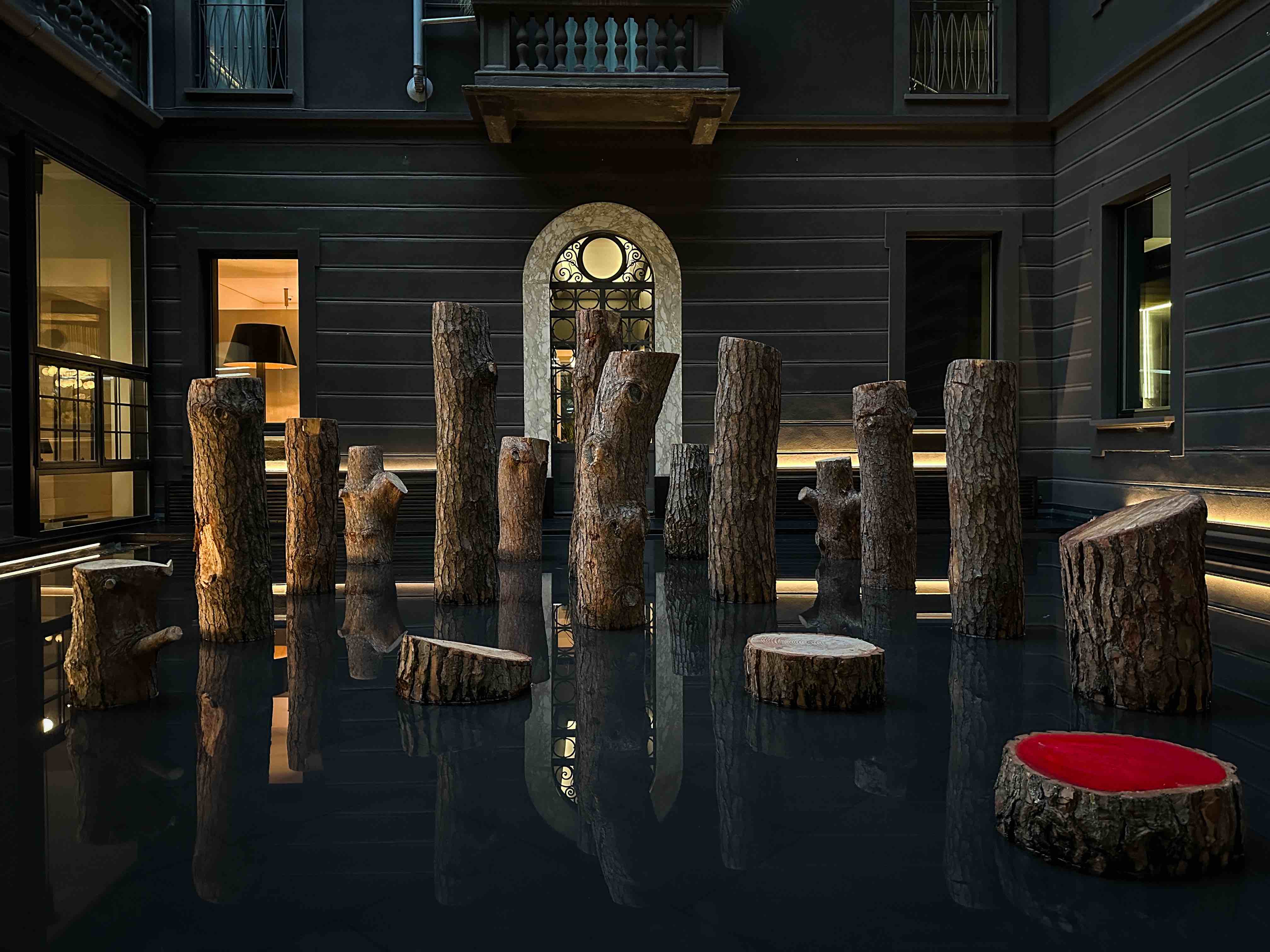 AARON NACHTAILER "Closer" - 2023
Let's learn more about 'Closer', the Time-Site Specific installation, from the words of the author.

The storm in Milan
"Events like the one in Milan on 24 July are becoming more and more common throughout Europe. When I saw the number of trees that had fallen, I felt the extent of the storm.... Thousands of trees, 200, 300 years old, that have lived in one place and have seen the passage of time and the history of the city, have fallen. I think of Napoleon's death, the wars...".

"I have seen the change in the cityscape, certain views have opened up, the light has changed.
Not to mention the amount of CO2 that these trees have processed... if you think that 22 trees meet the daily oxygen requirements of one person, you can understand the magnitude of this loss".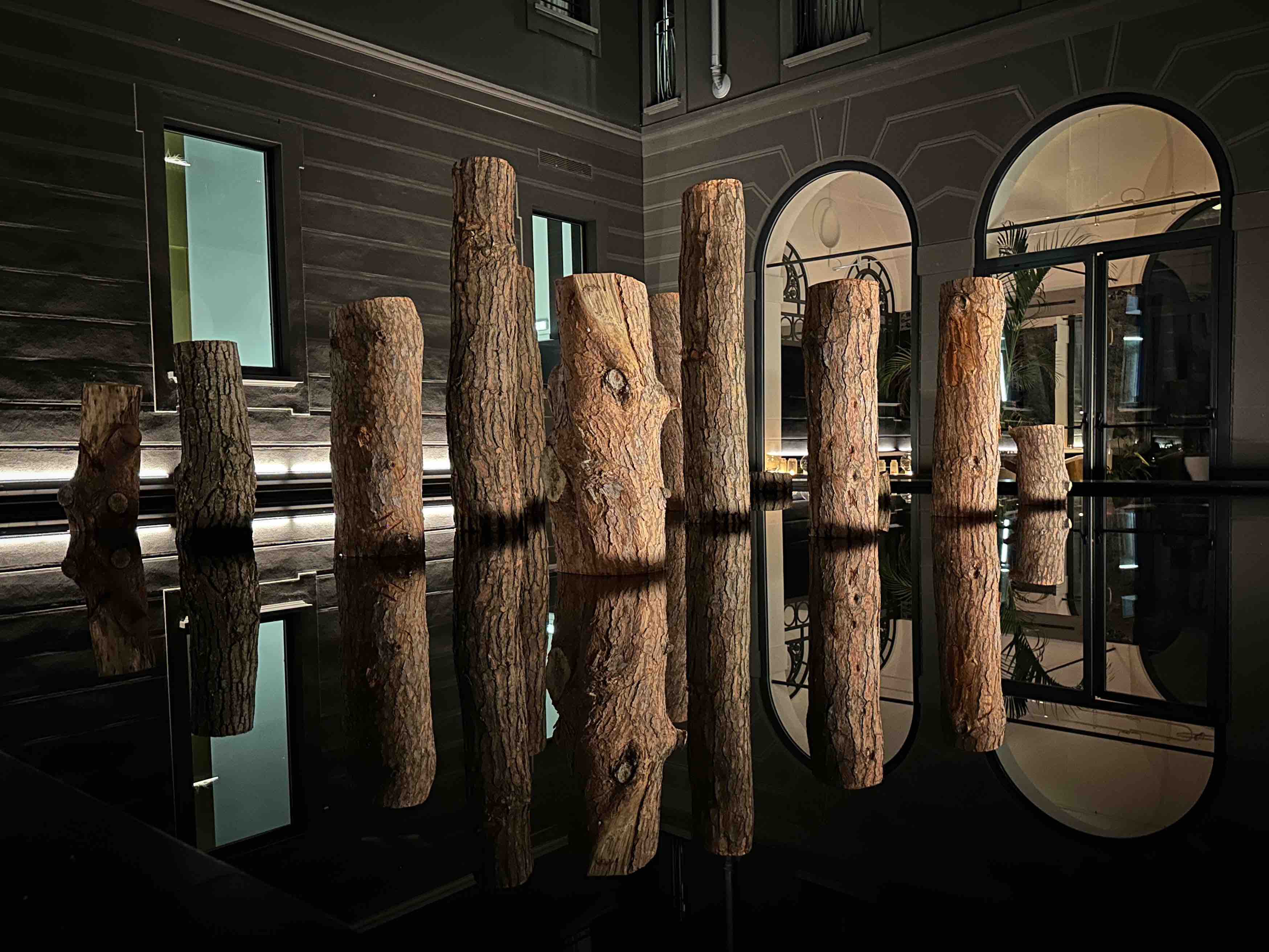 AARON NACHTAILER "Closer" - 2023
The idea of 'Closer'
"Here is the inspiration for this work, a mass of trunks that the visitor can walk through, embrace, like walking through a forest. A material work that catalyses the space. A kind of ritual of reconciliation with nature. The title 'closer' sums up this reconnection with our trees".
Why Senato Hotel Milano

"Here, in the courtyard of Senato Hotel Milano, I have created a work that is smaller in size and quantity, reflected in the water, the work takes on a dreamy, contemplative form. My work always seeks participation and dialogue with the visitor".

"The work is dedicated to the inhabitants and visitors of the city, and the Senato Hotel Milano is the perfect place for this encounter. The privileged location, the exceptional architecture and the attention of the owners to the creation of this Milanese "living room", full of savoir faire with a strong Milanese identity".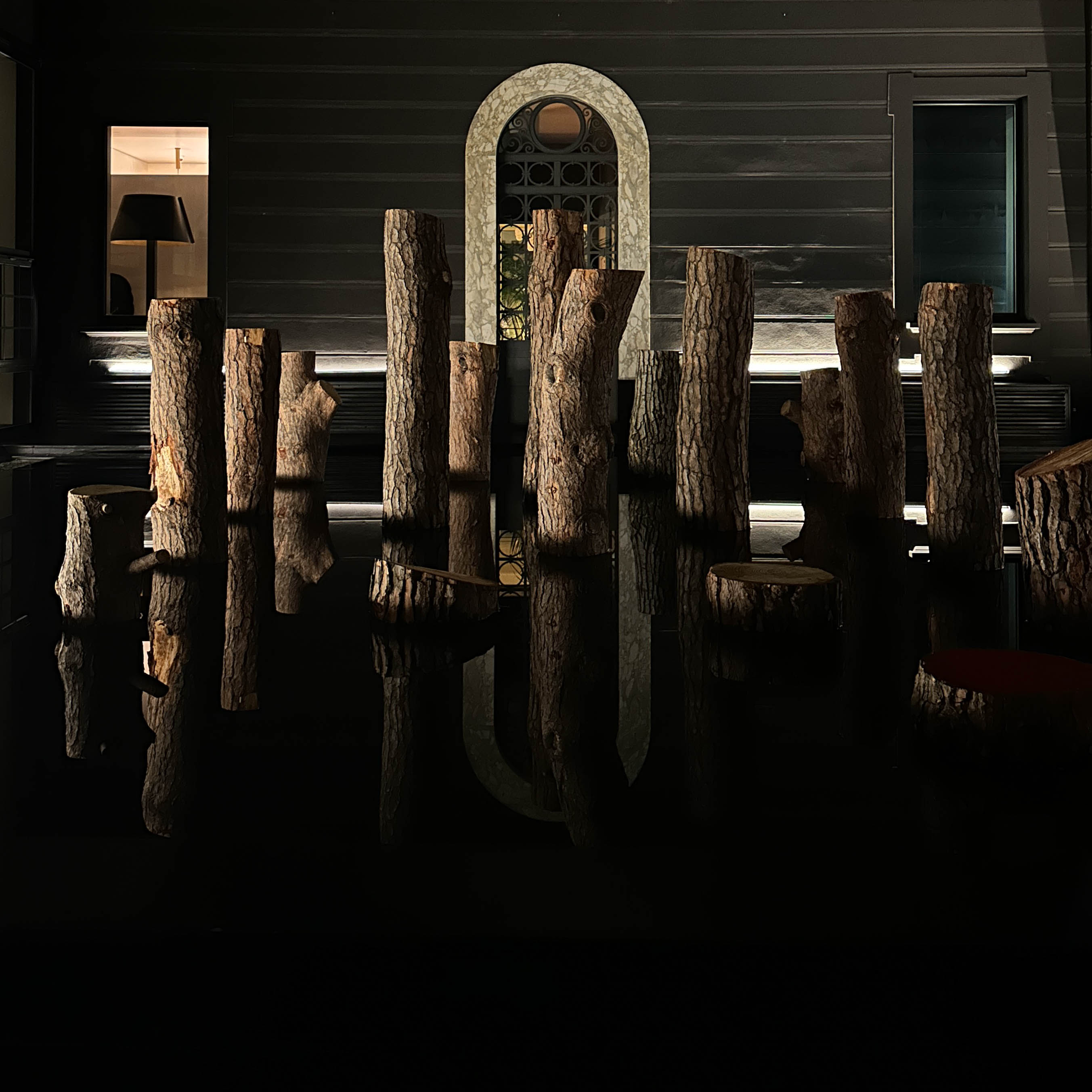 AARON NACHTAILER "Closer" - 2023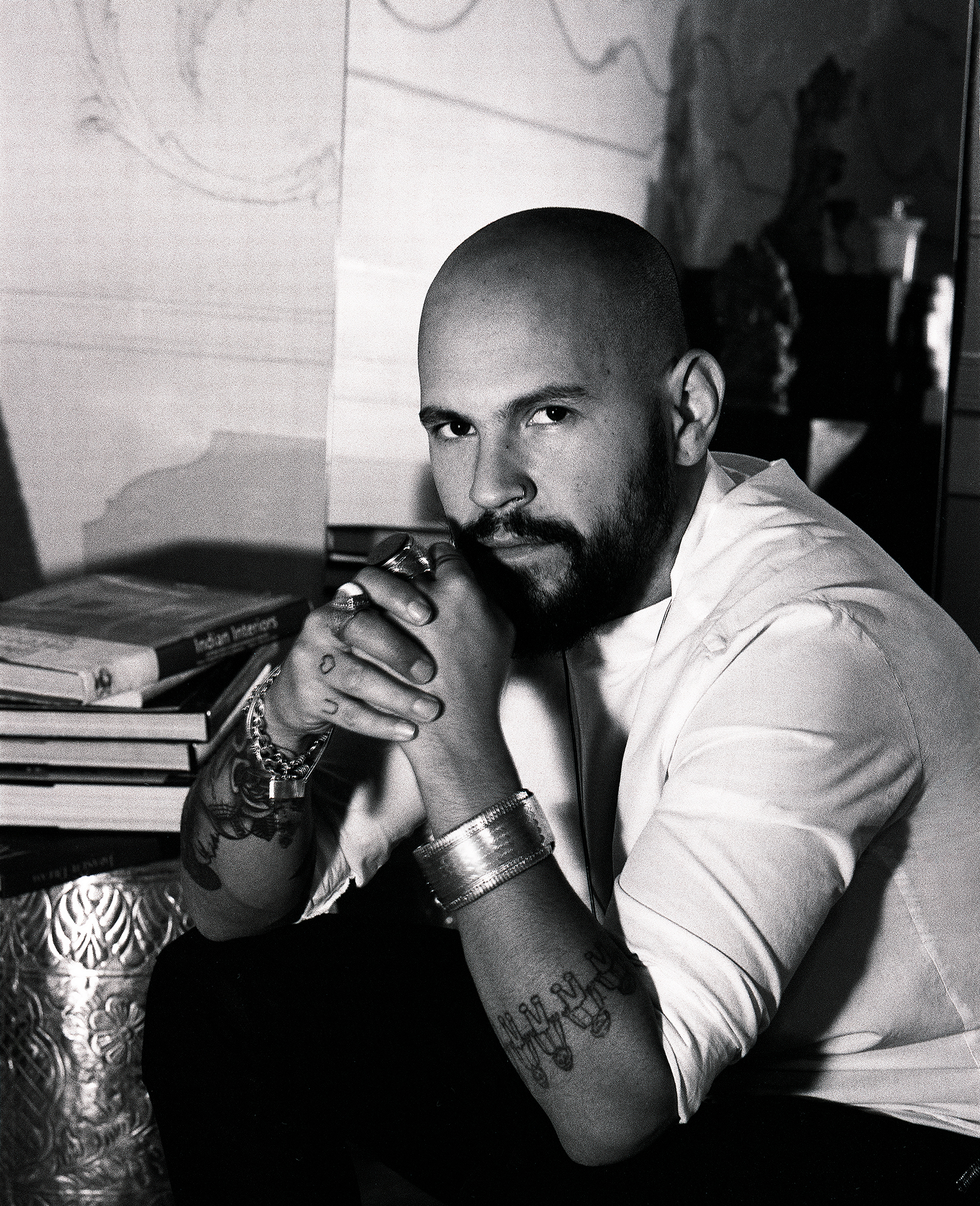 Aaron Nachtailer - portrait
Aaron Nachtailer is one of the most talented emerging artists in the contemporary art scene.

In search of a definition of time, exploring ideas rather than conventional aesthetics, between installations and sculptures, Aaron has redefined his conceptual production by processing complex thoughts into a simple artistic expression.

In his works, the pursuit of a new spatiality is immediately evident, characterized by the use of natural materials: trees, stones, which tend toward an absolute, mental image that the artist employs as regulatory elements for a different conception of artistic creation.

What sets Nachtailer's work apart is his deep attachment to the landscape of his native Patagonia, consistently expressed in a poetic of images that take on extremely dense yet simple forms, evolving over time in dialogue with the material.