MILAN DESIGN WEEEK 2023
17/04/2023
FLUID MARVEL
A project by Studiopepe, in collaboration with Alimonti Milano e Kirkby Design.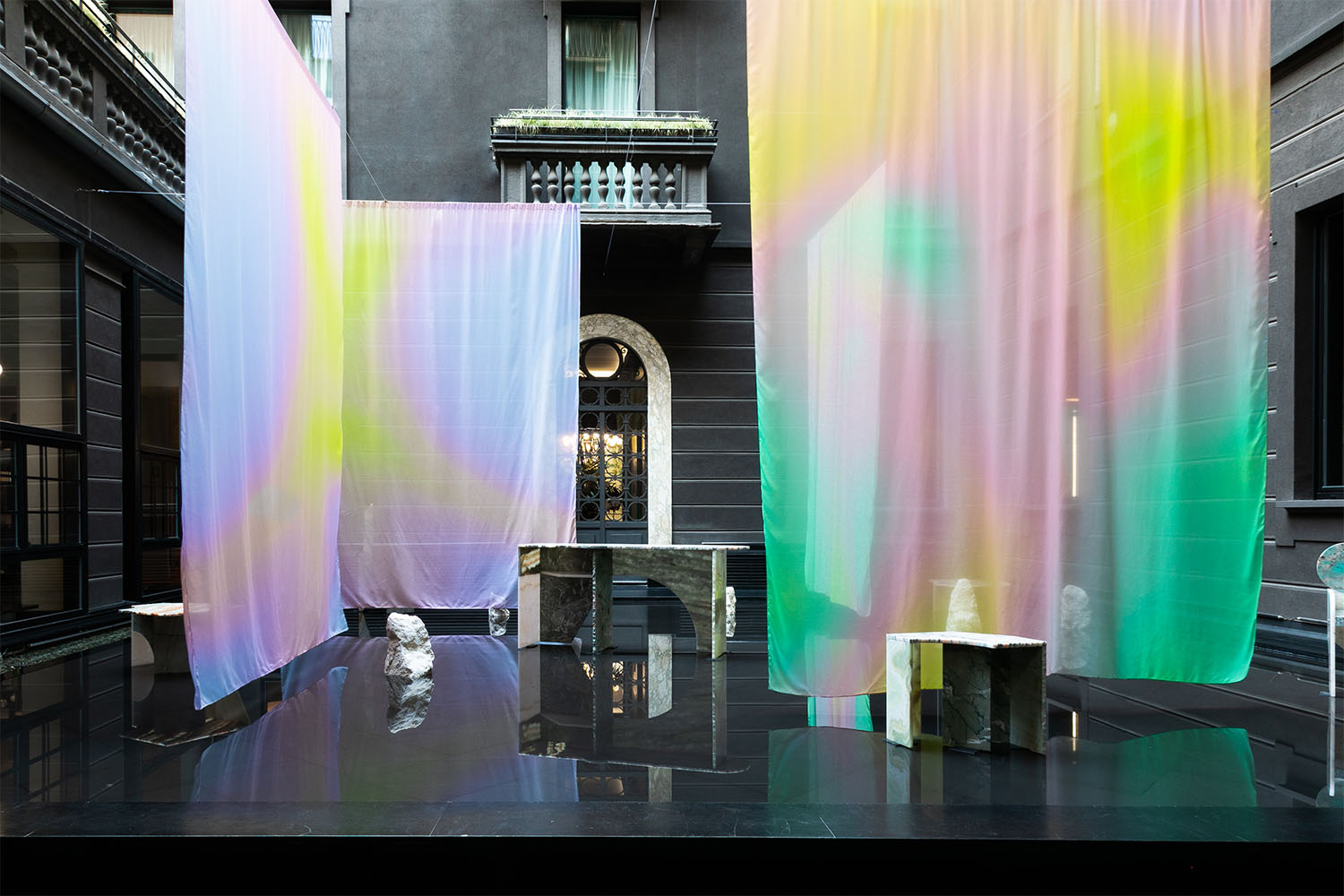 Sound design Painé Cuadrelli
Performance Kataklò Athletic Dance Theater
17th – 23rd April 2023
Opening hours
Monday/Sunday: 10am - 6pm
For Milan Design Week 2023, Senato Hotel Milano hosts FLUID MARVEL, a site-specific installation within the hotel's celebrated courtyard.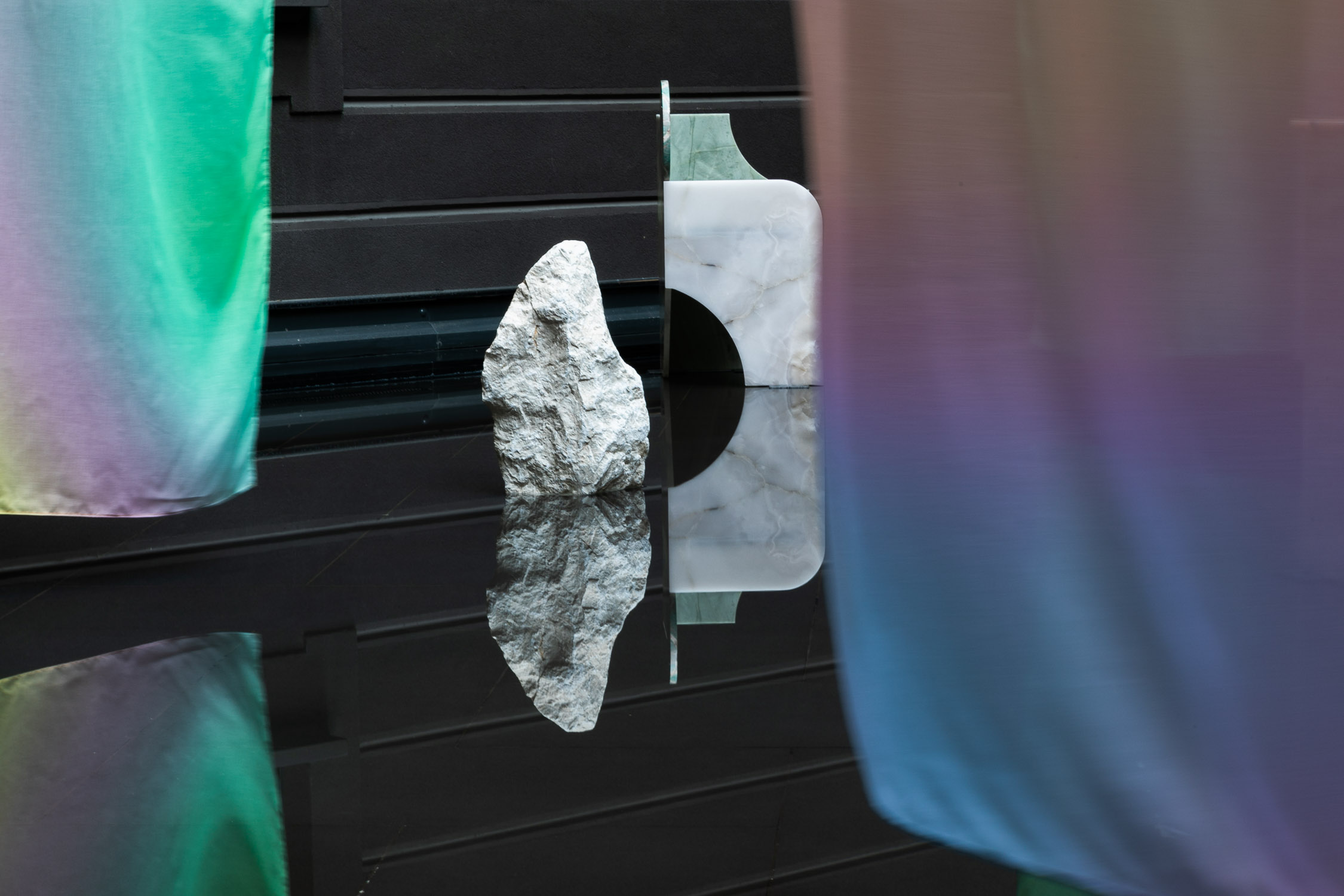 The pieces of the RITAGLI collection were designed by the Milanese duo for Alimonti with marbles and onyxes in the colours of the iris, together with the new FLUORO fabrics - commissioned by Kirkby Design - in a gradient palette specially designed for this project.
The installation FLUID MARVEL is inspired by movement as a creative and generative force. The play of the elements, like a dynamic dialogue of opposites, marble, air, and water are brought to life by a dance performance that connects each element through the harmony of cosmic rhythm, the bearer of life and wonder.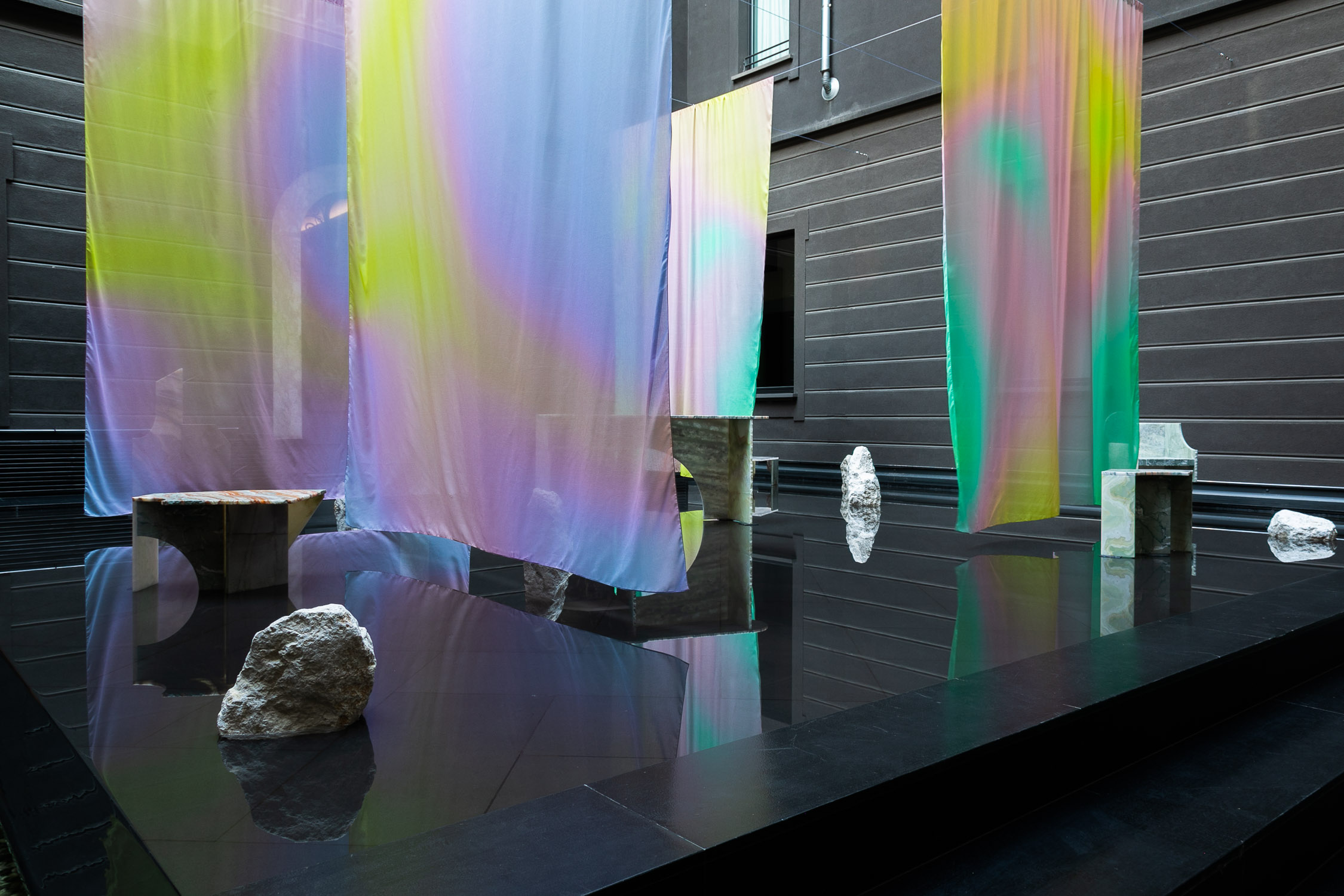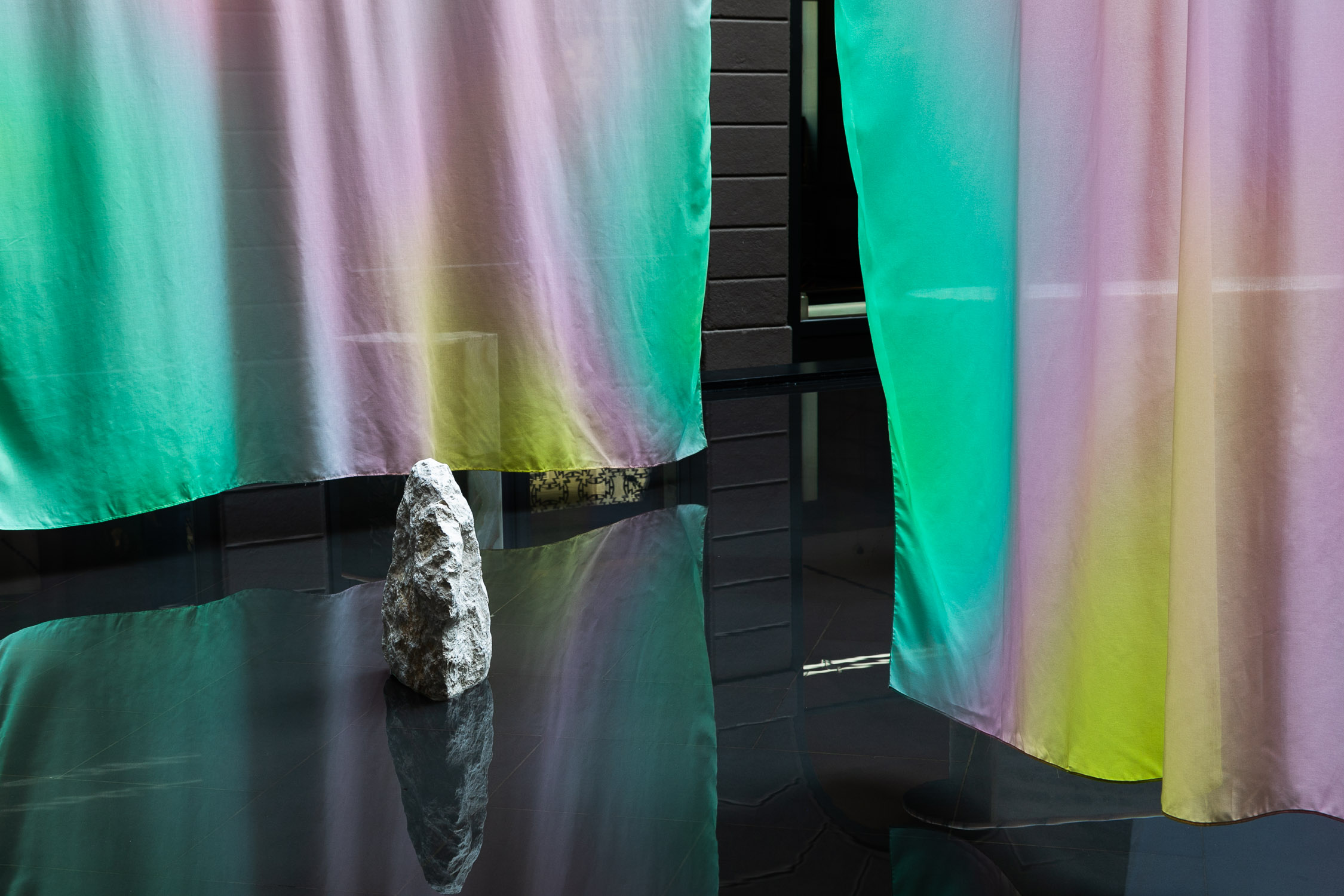 Ritagli by Alimonti Milano is an ongoing project with Studiopepe on sale at Artemest, which uses unique pieces of reclaimed stone slabs to create limited edition pieces of furniture, playing with the overlapping of colour and shapes. The slabs maintain the formal casualness typical of leftovers reimagined into assembled pieces that celebrate the very nature of marble, surprising and casual.
FLUORO by Kirkby Design is a sheer fabric design made from 100% recycled plastic bottles, created in collaboration with Studiopepe. The exclusive design features a blurry haze of colour in shades of lemon, blue, green, and pink hues. The sheer fabric appears to float above the internal pool of water in the courtyard and is designed to gently move and reflect the unique colours of Alimonti's rainbow-like marble pieces, creating a kaleidoscope of colour that shifts and changes as the viewer moves around the immersive installation.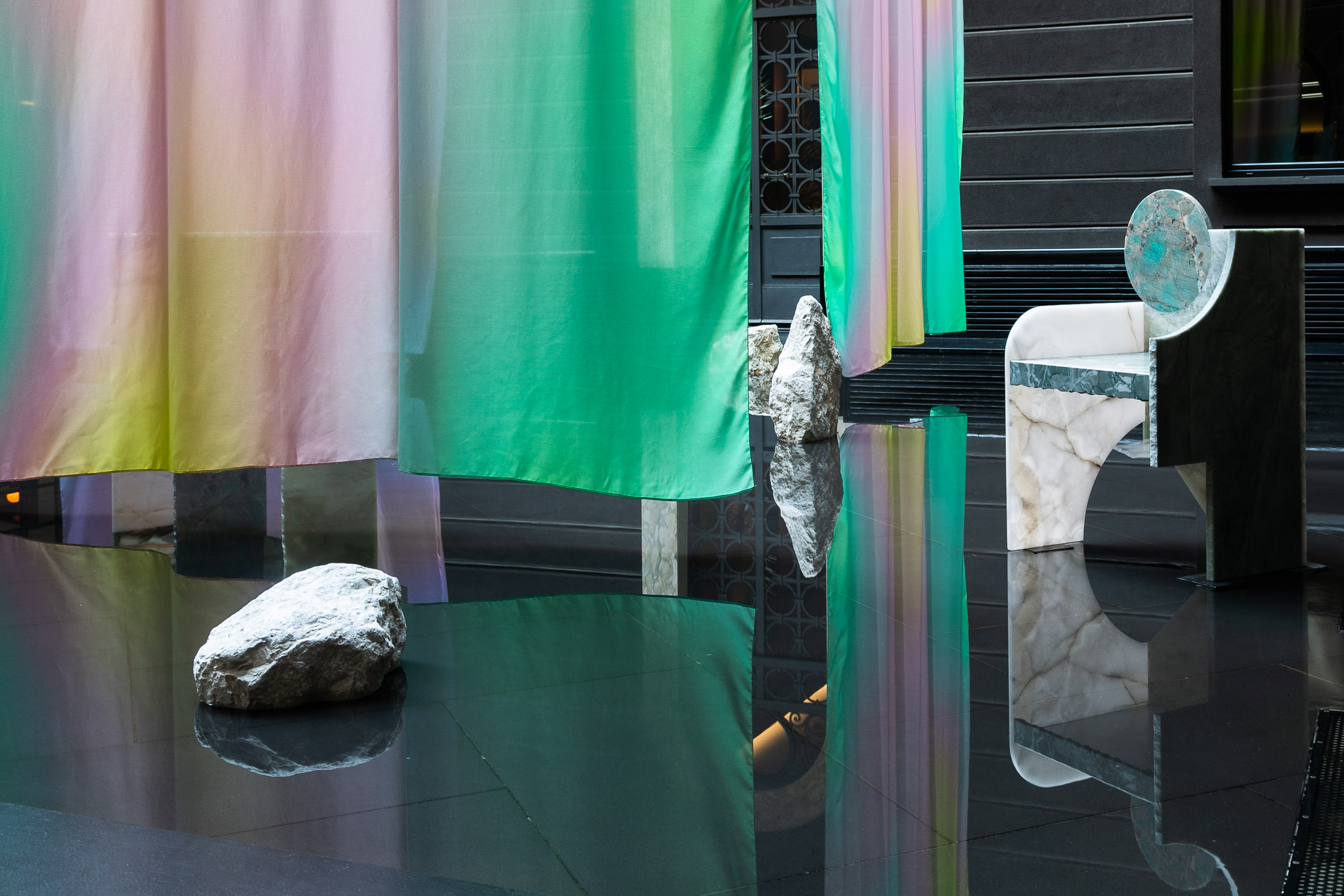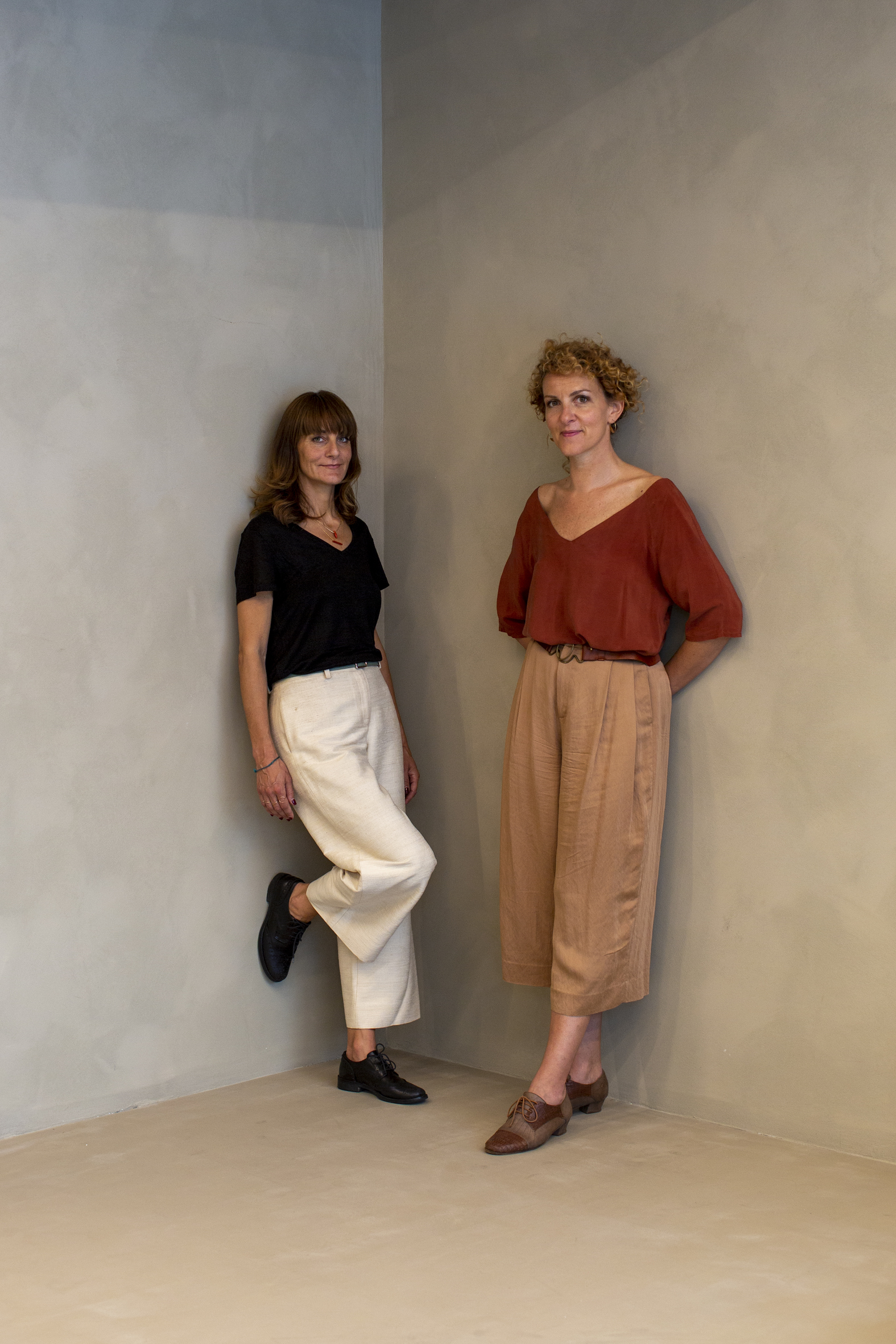 Studiopepe © Silvia Rivoltella
Studiopepe is a Design + Architecture + Creative Direction agency based in Milan, founded by Arianna Lelli Mami and Chiara Di Pinto.

Their philosophy is based on a conceptual approach inspired by the unexpected, and on an extensive iconographic and visionary background, generating results that are unique of their kind.

Their attention to details, and the emotion they can generate in people, is fundamental in their projects.